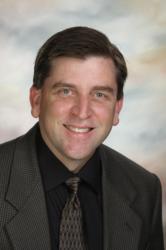 Jacksonville, FL (PRWEB) August 10, 2012
Dr. Walter L. Wood of First Coast Periodontics P.A. is bringing his patients the technologically advanced Laser Assisted New Attachment Procedure for the treatment of gum disease. This innovative treatment is an excellent alternative to traditional gum surgery. Millions of U.S. adults suffer from gum disease each year, yet many of them do not choose to be treated. Many people treat the bleeding gums or gum pain as a minor irritation, and simply assume it will go away.
However, unless aggressive action is taken, Dr. Walter Wood knows it can lead to receding gums and tooth loss. In addition, gum disease has been linked through research to other serious health problems.
Dr. Walter Wood uses the very selective PerioLase MVP-7 laser to perform the LANAP laser gum surgery. This laser is fully FDA cleared, and is designed to attack bacteria and diseased gum tissue while allowing the healthy gum tissue to remain. Dr. Walter Wood uses the laser to manipulate the gums and remove the diseased tissue and bacteria. The healthy tissue is aided by the laser to clot and attach to the teeth. The PerioLase MVP-7 has also shown the ability to help the bone begin the regenerative process.
Patients who undergo the LANAP treatment find that there is not much pain associated with the procedure. Most do not require much recovery time, so taking time off work is not necessary. Gum recession is minimized because the healthy gum tissue is allowed to remain in the mouth. Some patients, who might otherwise have lost teeth, are able to retain more of their natural teeth through this procedure.
Dr. Walter Wood works with patients individually to determine whether or not they are good candidates for the LANAP surgery. For more information about gum disease and the benefits of the LANAP procedure, visit http://www.jacksonville-periodontist.com for more information.
First Coast Periodontics, P.A. is a periodontal practice offering patients personalized dental care for Jacksonville, Florida for over 22 years. Dr. Walter Wood received his undergraduate degree from Florida State University; graduated from Dental School at the University of Florida; and received his certificate in Periodontics from the University of North Carolina at Chapel Hill. Dr. Wood is part of one percent of dental professionals providing the most recent FDA cleared laser procedure for gum disease and periodontal treatment. First Coast Periodontics is a practice limited to periodontics, including dental implants. To learn more about First Coast Periodontics and their dental services or dental implant cost visit their website at http://www.jacksonville-periodontist.com or call (904) 416-1436.