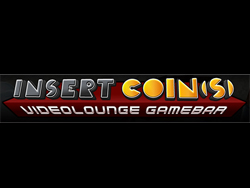 "Because of the strong social aspect of gaming we thought the nightclub setting was the perfect venue to reinvent and enhance the traditional arcade." - Stefano Sinicropi, CEO & Co-founder
Minneapolis, MN (PRWEB) August 10, 2012
Insert Coin(s) announced today that they are opening a state of the art Videolounge Gamebar to allow the 21+ crowd a unique interactive nightlife experience found only at their Las Vegas flagship location. Located across from the Fine Line (in the former Karma location), the new attraction will mix a video DJ, local art, and a full bar with 45 refurbished classic arcade cabinets and 38 HDTV video game consoles ranging from Atari 2600 to Super Nintendo to the XBOX 360.
Patrons will be able to select from a large library of videogame titles. State of the art video wall, lighting and sound will surround the dance floor with vibrant video content. A raised stage accommodates vocal/musical performances from local and nationally recognized artists.
Opening their first location in the spring of 2011, Insert Coin(s) Co-Founder and CEO Stefano Sinicropi has found an eager audience for this new nightclub concept. "Because of the strong social aspect of gaming we thought the nightclub setting was the perfect venue to reinvent and enhance the traditional arcade," said Sinicropi. "Staffing a team of videogame experts (game-runners) that demonstrate and educate patrons, club goers of all degrees of knowledge and expertise can participate. Others can soak in the multi-sensory stimulation over a cold beer or house special energy drink."
The venue will house a motion sensor/3D gaming hallway sporting two 70" HDTVs. Bluetooth enabled video monitors are above both the upstairs and downstairs bars to allow video play by patrons on bar stools and those standing in close proximity. The upper level will house eight private booths each accommodating up to eight players. An Ultra-VIP room off the dance floor provides a private entrance and wait staff, and houses eight HDTV/3D video game screens. This section includes unlimited play on multi-game old school videogame cabinets and a private motion/3D area.
Sinicropi also tells that the Gamebar strives to be a choice venue for videogame tournaments, private parties and corporate events. Fiber optic connectivity allows team game play with friends or allows patrons to challenge players. Inter-club tournaments will undoubtedly create fierce cross-city rivalries with continued expansion.
Insert Coin(s) is an interactive Videolounge Gamebar and the world's first video game themed nightclub. With expansion from Las Vegas, NV to Minneapolis, MN, Insert Coin(s) provides patrons a unique nightlife experience by providing gamers of all experience levels, access to videogames from new releases to classic titles. For more information visit http://www.insertcoinsmpls.com or http://www.facebook.com/InsertCoinsMPLS.
###