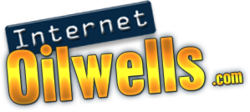 San Diego, CA (PRWEB) August 11, 2012
Today, InternetOilWells.com announced the official launch of their new software FB Miner, a Facebook lead generation software specific to finding contactable individuals, companies, organizations or brands on Facebook pages, eliminating search time and increasing prospective sales, leads, joint ventures, partnerships, sponsorships and more.
"This tool is virtually limitless in its application," said Greg Writer, the creator of FB Miner. "Imagine being able to sort through the millions of people on Facebook, discovering a niche group for your product or service and being able to communicate with them directly."
With 700 million users active on Facebook, the tool is a likely fit for Internet marketers, entrepreneurs, social media professionals and small business owners looking forward to the new frontier in marketing.
The product was originally designed for Writer's personal use and need to market his company's products and services. Today marks the official date it has been made available to the public.
For more information visit: http://internetoilwells.com/fbminer