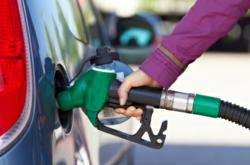 The best way to find travel savings for budget conscious vacationers may be a midweek flight to an all-inclusive vacation resort
Boca Raton, FL (PRWEB) August 10, 2012
Oil and gas prices are down right now. But is traveling any cheaper? Logically it should be, but that isn't necessarily the case. There is one option for affordable vacationing in some of the hottest destinations, though – all inclusive resort and travel packages with strategic airline departure times.
This downward trend in oil prices is expected to positively affect the cruise industry with significant savings and an increase in their bottom lines. However, this might not necessarily help the average traveler very much, as cruises have already been running significant promotions with deep discounted prices.
What about airlines and their high fuel costs? A USA Today article from May 2012 stated that "fuel makes up between 25% and 40% of an airline's costs, and soaring prices in the past several months have dug into industry profits and led to higher fares for the flying public." Since oil prices are significantly down from their peaks, one would expect that jet fuel prices should follow suit. However, according to another USA Today article from June 5, "jet fuel prices lag a few weeks behind oil price changes and in some cases may not change at all, as the cost of refining has been stubbornly high."
And what about hedging, the famous practice that airlines use to lock in lower rates? "Hedging …has fallen a bit out of favor due to cost and volatility," according to the publication. "Southwest, for one, used to hedge oil prices effectively, but oil's yo-yo bender of recent years makes that difficult."
The airlines aren't the only ones trying to save a buck in this economy; so are consumers. For those who must fly, experts such as the team at AllInclusive.co recommend trying Tuesday or Wednesday departure options. A recent search at Spirit, for example, showed that a one-way flight from NY to Miami/Fort Lauderdale would cost $137.79 on a Sunday vs. $78.79 two days later on a Tuesday - that's more than a 40% discount.
The best way to find travel savings for budget conscious vacationers may be a midweek flight to an all-inclusive vacation resort, many of which are also advertising significant sales during the summer, even with kid-free options. To learn more, visit http://www.AllInclusive.co.
About AllInclusive.co:
Allinclusive.co was created by a group of veteran travel agents and wholesale tour operators with more than 30 years of vacation servicing experience. Allinclusive.co combines the individualized vacation attention of a local travel agent with the low resort prices those local agents can't offer, providing a one-stop, all-inclusive vacation experience where there are never any hidden fees.