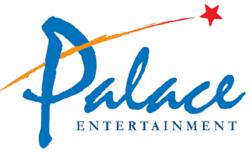 The Simpsons Summer Celebration tour will travel nearly 8,000 miles to 11 Palace Entertainment Water Parks this summer.
Los Angeles, CA (PRWEB) August 10, 2012
Beginning this week, TV's longest-running scripted show, The Simpsons, is hitting the road in collaboration with Palace Entertainment Water Parks to host a themed takeover in 11 cities nationwide from August 8-26, 2012.
Dive-in and celebrate the summer along with The Simpsons and be the first to ride a Springfield donut inner tube that would make even Homer jealous! Fans can also join the family for some great photos with the Simpsons, water park style!
The Simpsons Summer Celebration tour will travel nearly 8,000 miles to 11 Palace Entertainment Water Parks this summer. Thousands of Springfield donut inner tubes will be floating through Palace parks. The Simpson family traveling display is expected to be in over 10,000 photo ops by the end of the tour.
The cross country tour will kick off at Raging Waters San Dimas, near Los Angeles on August 8 and conclude at Wet 'n Wild Emerald Pointe in Greensboro on August 26. Look for the tour coming to a water park in your home town at other Palace Entertainment Waters Parks. The full tour schedule is listed below:
"The Simpsons Celebrate Summer" Cities and Water Parks:
Date Water Park Address
August 8 Raging Waters 111 Raging Waters Dr. San Dimas, CA 91773
August 10 Raging Waters 2333 S White Rd. San Jose, CA 95148
August 11 Waterworld 1950 Waterworld Pkwy. Concord, CA 94520
August 12 Raging Waters 1600 Exposition Blvd. Sacramento, CA 95815
August 16 Noah's Ark 1410 Wisconsin Dells Pkwy. Wisconsin Dells, WI 53965
August 18 Sandcastle 1000 Sandcastle Dr. Homestead, PA 15120
August 19 Idlewild & Soakzone 2582 Rte 30 Ligonier, PA 15658
August 21 Water Country 2300 Lafayette Rd. Portsmouth, NH 03801
August 22 Lake Compounce 822 Lake Ave. Bristol, CT 06489
August 24 Splish Splash 2549 Splish Splash Dr. Calverton, NY 11933
August 26 Wet 'n Wild 3910 South Holden Rd. Greensboro, NC 27406
Guests can cool down, enjoy The Simpsons Summer Celebration at these exciting Water Parks, and continue the fun at home with The Simpsons on Blu-ray and DVD. Fans can enjoy exclusive footage and special features available only on these releases. The Simpsons Seasons 1-14 are currently available; Season 15 will be released on December 4, 2012.
###
About Palace Entertainment
Palace Entertainment is one of the leading leisure park operators in the United States. With parks located in 11 states, Palace Entertainment continues its expansion of brands within the family entertainment sector. Palace Entertainment's parks provide family oriented and affordable attractions to visitors of all ages, offering a wide range of attractions, such as roller coasters, Ferris wheels, live shows, variable depth pools, water slides, animal shows, miniature golf courses and arcade games. Palace Entertainment greets over 13 million visitors annually at parks across the country including Kennywood, Lake Compounce, Noah's Ark Water Park, Raging Waters in San Dimas, Sacramento, San Jose and many more.
About The Simpsons
The longest-running scripted show in television history, THE SIMPSONS exploded into a cultural phenomenon in 1990 and has remained one of the most groundbreaking and innovative entertainment franchises, recognizable throughout the world. Matt Groening created the iconic family: Homer, Marge, Bart, Lisa and Maggie. Currently in production on its record-annihilating 24th season, THE SIMPSONS celebrated their historic 500th episode in February 2012. The series has won 27 Emmy Awards, been the subject of a hit feature film, created "Krustyland," a revolutionary virtual coaster – The Simpsons Ride – at Universal Studios, received a Star on The Hollywood Walk of Fame, been honored with five U.S. postal stamps personally designed by Matt Groening, and named the "Best Show of the 20th Century" by Time Magazine.
The Simpsons is a Gracie Films Production in association with 20th Century Fox Television. James L. Brooks, Matt Groening, and Al Jean are the executive producers. The Gracie Films Worldwide Brand Division develops and produces the Blu-ray and DVD collections for the series. Film Roman, a Starz Media company, is the animation house.
About Twentieth Century Fox Home Entertainment
Twentieth Century Fox Home Entertainment, LLC (TCFHE) is a recognized global industry leader and a subsidiary of Twentieth Century Fox Film Corporation, a News Corporation company. Representing 75 years of innovative and award-winning filmmaking from Twentieth Century Fox, TCFHE is the worldwide marketing, sales and distribution company for all Fox film and television programming, acquisitions and original productions on DVD, Blu-ray Disc Digital Copy, Video On Demand and Digital Download. The company also releases all products globally for MGM Home Entertainment. Each year TCFHE introduces hundreds of new and newly enhanced products, which it services to retail outlets from mass merchants and warehouse clubs to specialty stores and e-commerce throughout the world.