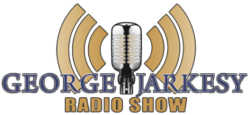 Power prices will increase 800% for 2015 and 2016
Houston, TX (PRWEB) August 10, 2012
Robert Murray, Founder, Chairman, President, and CEO of Murray Energy Corporation appeared as a special guest on the nationally syndicated 'The George Jarkesy Show' this week. Murray Energy Corporation produces 30 million tons of coal annually, making it the largest independent coal mining operation in the United States. As one of the largest coal producers in the United States, Murray discussed President Obama's "war on coal" and the significance it will have on energy prices in the future.
Murray described the war to be comprised of about 40 states that rely heavily on coal-fired electricity. Coal costs "$0.04 per kilowatt hour" compared to Obama's ideal source of energy, which costs "$0.22 per kilowatt hour." Murray discussed the PJM quarterly auction, where energy prices are decided. He stated that "power prices will increase 800%" or "8 times for 2015 and 2016" than what we are currently paying. Again showing how "Obama is destroying this country by destroying low cost energy' Jarkesy replied, 'America cannot be a competitive world power with such high energy prices."
Jarkesy then shifted the conversation to coal's impact on employment. Murray stated that for every 1 person his company employs in the mines "11 jobs are created outside of the mine." Jarkesy further stated "1% of America's population is employed either directly or indirectly by the coal industry. Obama has closed 175 coal-fired power plants, which accounts for 83,000 megawatts of electricity. The further application of regulations on this industry will cause more loss of cheap energy and lead to more unemployment" a fact Mr. Murray exclaimed to know well, since he has had to lay off employees recently.
To hear Robert Murray and George Jarkesy's full discussion of the overregulation on the coal industry CLICK HERE.
George Jarkesy is a money manager and professional investor, respected financial and corporate advisor, and radio host of the nationally syndicated 'The George Jarkesy Show'. He is a frequent market commentator and guest on FOX Business News, FOX & Friends, and CNBC. Jarkesy started his career in the financial services industry with a New York Stock Exchange member, and is now an active member of the National Investment Banking Association, The Jarkesy Foundation, and Chairman of The National Eagles and Angels Association.
About Murray Energy Corporation
Murray Energy Corporation began in 1988 with the purchase of a single continuous miner operation having an annual output of One Million Tons per year. With a loan guaranteed by the mine's major customer plus a personal loan, entrepreneur, visionary, and industry strategist, Robert E. Murray, along with his wife, Brenda, "..mortgaged everything but my small pension" to introduce mining to the Ohio Valley region, the mining industry, and his vision, Murray Energy Corporation.
In addition to the mining operations, Murray Energy Corporation has other businesses, including river, truck, and rail terminals on the Ohio River, a rail loadout facility in Central Utah, and a diesel and mining equipment rebuild facility in West Virginia. Murray Energy Corporation also has its own training instructors for safety and mining processes, and constantly strives to improve safety, efficiency, and productivity in the underground operations.
Today, Murray Energy Corporation utilizes its 3,000 employees to focus on safety, productivity increases, business development and corporate growth, in an effort to help supply low-cost electricity to power the growing economy of the United States.