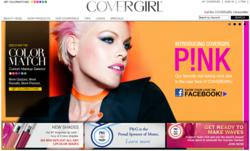 Joining a group of women who have always inspired me —to laugh out loud, let my guard down, or play around with my beauty look — is such an honor.
Houston, TX (PRWEB) August 10, 2012
To help luxury lovers stay informed on the latest in upscale style and Hollywood happenings, Rodeo Drive Resale, premier retailer Louis Vuitton bags, St. John Knits and other high-end favorites, highlights the latest in celebrity and designer fashion news.
WORLD WIDE WEAR: Earlier this week, Salvatore Ferragamo offered shoppers the opportunity to pre-order their fall 2012 ready-to-wear collection of designer shoes and clothing online. On August 7, the label kicked off their digital trunk show, a high-tech twist on the practice of previewing exclusive fashions for select buyers. "The customer becomes the stylist, and any combination of desired products can be developed into stunning, true-to-life looks which can be viewed from different angles, shared across the shoppers' social media networks and, ultimately, pre-ordered," Gail McClelland, Senior Brand Strategist for Pod1, said about the fashion showcase. Pod1 is the agency that designed Ferragamo's first digital trunk show, and according to McClelland, the Italian Fashion House asked that the online event be as close to real shopping as possible. "Ferragamo wanted to replicate their in-store experience, allowing customers to browse and pre-order the new season's collections before it hit the stores," Pod1 said in a press release. Earlier this summer, Neiman Marcus held a live trunk show in Chicago highlighting its pre-fall 2012 collection of items by Chanel.
EXIT, RUNWAY LEFT: In one fell swoop, Bill Blass has canceled their New York Fashion Week show and fired designer Jeffrey Monteiro and the rest of the women's design staff. According to a report by Women's Wear Daily, Scott Patti, President of the Bill Blass Group, told Monteiro that next month's show had been canceled and the women's collection would not be going forward. "Patti later handed out pink slips one by one and told employees they were 'free to go.' There was no explanation or mention of severance packages," an ex-staffer alleged. For those keeping score, Monteiro is the fifth women's designer to depart from the company since 1999. Over the past several years, the label has struggled to maintain relevancy among lovers of high-end women's wear.
COVERGIRL LOVES PINK: Joining the ranks of stars such as Taylor Swift, Drew Barrymore, Queen Latifah and Ellen DeGeneres, pop rocker Pink has been tagged as the newest face of cosmetics brand CoverGirl. Pink, known for her larger-than-life stage persona and a string of chart-topping hits that include "Get the Party Started" and "Who Knew," released a statement expressing admiration for her fellow CoverGirls. "Joining a group of women who have always inspired me —to laugh out loud, let my guard down, or play around with my beauty look — is such an honor," Pink said. Esi Eggleston Bracey, VP and General Manager of CoverGirl Cosmetics, praised the star's on-and-off stage influence: "Pink is a powerful and provocative role model, who has always been an advocate of individualism and making no apologies for who you are. That combination of irreverence and integrity is exactly what the CoverGirl brand loves about her and identifies with."
MADEWELL MIXES SOUL AND STYLE: Solange Knowles, soul performer, model, and younger sister of Grammy Award-winning singer Beyoncé Knowles, is the newest face of Madewell, sister brand of fashion retailer J. Crew. Admired for her sense of style, the 26-year-old entertainer also served as brand ambassador for Armani Jeans, a union Giorgio Armani described as a perfect match: "Armani Jeans expresses my vision of a young, independent, casual lifestyle with a strong and cool, fashion sensibility," Armani was quoted as saying in an 2008 issue of British Vogue. Knowles can be seen in Madewell's ads beginning next month as well as on the cover of its September 2012 catalog.
Rodeo Drive Resale (shopRDR.com) has built a reputation of providing amazing deals on handbags, clothing and accessories from the top designers of upscale fashion. The company offers a 100% guarantee of authenticity on each item sold, and works daily with a network of clients looking to buy, sell, or for consignment of their luxury goods. ShopRDR.com loves high-end fashion, and believes finding a high quality, classic piece should be an easy, enjoyable -- and most importantly -- hassle-free shopping experience. For the finest in Louis Vuitton, Chanel, Prada, Gucci, St. John Knits, Christian Louboutin, Tiffany & Co. and more, visit RDR online at http://www.shopRDR.com or call 1-888-697-3725.
Also find shopRDR at:
Facebook: facebook.com/shopRDR
Twitter: twitter.com/shopRDR
YouTube: youtube.com/ shopRDR
Pinterest: pinterest.com/shopRDR
Rodeo Drive Resale (shopRDR.com)
1-888-697-3725
service(at)shopRDR(dot)com