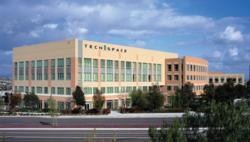 Aliso Viejo, CA (PRWEB) August 13, 2012
Since its founding in 1997, TechSpace has been providing modern, creative, flexible office space with state-of-the-art technology services and business process outsourcing solutions for their clients from coast to coast. Created for small to medium sized business owners, TechSpace based their concept on the growing demand for flexible office space, especially in an economy that is constantly changing and at times unpredictable. For 15-years, TechSpace has been offering a variety of options for companies that allow them to tailor their office needs to their current business structure.
In June 2002, the California-based company Enfrastructure acquired the New York-based TechSpace. The acquisition increased the span of TechSpace making it a bi-coastal service provider that allowed their clients to increase their presence. In June 2003, Enfrastructure formally changed its name to TechSpace to reflect the company's value proposition and leverage the brand awareness built by TechSpace over the years. In the past 15-years, the demand for TechSpace has grown, allowing them to have locations in New York, Los Angeles, Aliso Viejo and most recently, Costa Mesa.
With the recent expansion in Costa Mesa, the future holds to be a successful year for TechSpace. In addition to the new Southern California office building, the company will be adding an additional floor to the highly in-demand Union Square location in New York.
About TechSpace:
With multiple facilities across the United States, TechSpace's unique outsourcing platform for companies combines flexible workspace options with completely integrated state-of-the-art technology and business services. This 'alternative office space' formula preserves capital and keeps overhead to a minimum, creating and ideal solution for small- to mid-sized companies, especially during today's unpredictable economic times. Scalable terms allow room for upsizing or downsizing as necessary without the high cost of moving, including everything from workstation furniture, advanced voice and data telecommunications, IT infrastructure, reception services and office supplies. For more information, visit http://www.techspace.com.