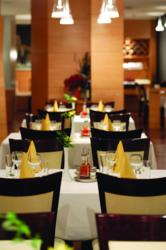 "Cafes now have the perfect opportunity to look for improved supply arrangements. There are a wide range of producers and distributors outside of the mainstream that can deliver cost savings and efficiencies"
(PRWEB) August 11, 2012
Australian Bureau of Statistics (ABS) research indicates that discretionary spending on dining out is up by 13.3 per cent from last year. The RBS also estimates that revenue for Cafes, restaurants and takeaway food services rose 1.0% in May 2012. The food industry is falling victim to the two speed economy, as general retail turnover rose 3.3%.
The Australia public are spending more on dining out than they did a year ago, but last year was the first time restaurant closures surpassed openings. Stephen Cartwright, the NSW Business Chamber chief executive, said that restaurants and cafes are being ''hammered'' by an anachronistic workplace relations system that penalises small business owners with ''huge employment costs for just trying to open during peak demand periods''.
John Hart, the chief executive of Restaurant & Catering Australia, told the Sydney Morning Herald, ''these days as much as 45 per cent of turnover goes out the door on wages at restaurants, and we've seen a 50 per cent increase in wages over the past decade.''
The restaurant business has become the canary in the coal mine for the two speed economy. With costs rising faster than revenues, restaurants either have to find more affordable ways of doing business, or there will be more closures.
About Wholesale Direct
Wholesale Direct is a leading online supplier of products to the hospitality industry. They regularly collect data and analyse emerging trends online.
They supply a large range of food service, packaging & washroom products to restaurants, cafes, hotels, take away shops, fast food outlets, clubs & pubs. Their products are well recognised in the industry, and include takeaway coffee cups, restaurant docket books, garbage bags, napkins, plastic takeaway containers, register rolls, toilet paper, & more. Their success is based on a simple philosophy: providing wholesale prices direct to restaurants. This means that restaurants & cafes of all sizes have access to more competitive prices on a wide range of quality products!