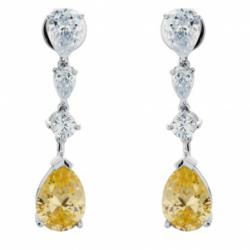 Using coupon code LORPLAT20 customers can save 20% off any Lorian Platinum items on our website, through Friday, Aug.10th
(PRWEB) August 09, 2012
With the success of the One Day Only Lorian Platinum ring sale on Aug. 8th, Diamond Nexus has now marked down all Lorian Platinum jewelry to 20% off. "We have had such an amazing response to the ring sale, that we wanted to open this to include all Lorian Platinum jewelry and as an additional customer courtesy, we are making the discount even sweeter," stated Jennifer London, Social Media Coordinator.
"Using coupon code LORPLAT20 customers can save 20% off any Lorian Platinum items on our website, through Friday, Aug.10th. On top of the added discounting, our talented Director of Marketing, Kyle Blades, is personally offering to send the purchasing customers something extra special," said London with a wink.
"I want to make a promise to all of the female customers out there! If you would love to be serenaded to, like you're Miss USA, then take advantage of our special Lorian Platinum sale and I will personally write a song for you and send you the video," Kyle Blades commented.
Kyle has been known to wield a guitar and sing his heart out, with all inhibitions aside. The serenade that he performed for Alyssa Campanella, Miss USA 2011 is evidence of his willingness to throw caution to the wind and pour out his very soul.
For customers who would like Kyle Blades to send them a personalized song, please email Jennifer.london(at)diamondnexus(dot)com with the order number, showing coupon code LORPLAT20 and the name that they would like to be used in their video. The Lorian Platinum sale runs through Aug. 10th, 2012.
Diamond Nexus was founded in 2004 with the purpose of bringing to the public the powerful benefits of the lab-created diamond simulant revolution. They have over 250,000 customers worldwide that have awarded them an "A+" rating with the BBB, and are the ninth largest online jewelry retailer in America according to the 2011 IR500 list. For two years in a row brides from The Knot have selected them as their Best of Jeweler. Diamond Nexus currently has two retail locations: their flagship store at Woodfield Mall in suburban Chicago, Illinois, and a second store at Mayfair Mall in Milwaukee, Wisconsin. In 2009 the company was named the official jeweler and crown maker of the Miss Universe Organization as part of NBC/Universal's "Green is Universal" environmental initiative.