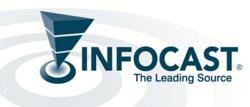 For over 25 years, Infocast's Project Financing: The Tutorial has taught and enabled individuals from organizations of all sizes to raise billions of dollars in capital
Woodland Hills, CA (PRWEB) August 14, 2012
Infocast, the business intelligence leader in the finance and renewable energy industries, will host its Project Finance: The Tutorial in New York this coming September. The Tutorial features three comprehensive events that focus on the fundamentals and principles of project finance, effective techniques for attaining it and the latest successful project strategies in the current market.
Project finance allows companies of all sizes to access large amounts of limited recourse debt and equity capital for energy and infrastructure developments. However, project finance requires a discipline where all project risks are identified, assessed and mitigated through a complex series of project and financial agreements. Only the developers with a clear understanding of the overall principles and specific application of advanced project finance techniques will be able to obtain financing in today's challenging market.
For over 25 years, Infocast's Project Financing: The Tutorial has taught and enabled individuals from organizations of all sizes to raise billions of dollars in capital. The 2012 edition will provide not only the time-proven fundamentals of risk assessment and mitigation, but also the latest information on how to best access today's capital and credit markets.
The Tutorial will feature a faculty of active market participants who will use their decades of experience to present solutions to many of today's most challenging problems, such as new deal structures to deal with the post-tax grant environment, the need to maximize performance through new technology without increasing risk and how to put together bankable projects in a tightening lending environment.
For more information or to register, visit the event website at http://www.infocastinc.com/pftny or contact Infocast Events at 818-888-4444.
About Infocast
For over 25 years, Infocast has produced high quality business intelligence and networking events tailored to the needs of the industries we serve. We intensively research the marketplace, pulling from an extensive network of experts to give you the information and connections to succeed.