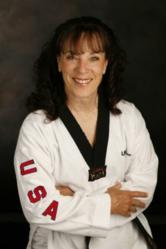 "The decline of aging is only one possible choice...the other is to be vitally alive with every breath of life."
Orem, Utah (PRWEB) August 13, 2012
Once every 4 years, the best athletes in the world meet to compete in humanity's greatest unifying tradition—the Olympics. The world gets to celebrate the phenomenal athletes that dedicate years to prepare for the games and work full time to maintain peak physical and mental condition. For the rest of us though, life goes on, and it can be a struggle to feel 100% all the time.
To celebrate the 2012 London Olympics, the life solutions experts at TUHF Incorporated with the help of former Olympic Athlete Mary Louise Zeller reveal 9 supplements for gaining a competitive edge.
1.Wild Alaskan Blueberries
The world's greatest antioxidant. A study done by MIT says the blueberry is higher in antioxidant value than any fruit or vegetable. The Wild Alaskan Blueberry has 20-40 times higher antioxidant value than the domestic blueberry. Blueberries are more powerful than Cranberries for urinary tract health.
2. B Complex
Every woman needs at least 25 mg. of a good B Complex to remain sane with all their hormone shifts. B vitamins are essential for nerve health and stress relief.
3. Raspberries
These berries have strong anti-inflammatory, anti-bacterial and anti-fungal functions. They are high in Vitamin C and support healthy digestion.
4. Grapes, Grape Skin and Grape Seed Extract
Grapes are known for their anti-aging properties, as a potent antioxidant and for its anti-viral and anti-inflammatory actions at the cellular level. Excellent for the skin, heart and brain.
5. Goji or Wolfberry
The perfect food . It has 18 essential amino acids It has omega 3s and Omega 6s and also is incredible rich in antioxidants. It helps maintain a healthy immune system and enhances mineral absorption.
6. Taurine
As an amino acid it supports muscle function and energy from the cell level.
It gives you a sense of wellbeing, a burst of energy but not a stimulation effect, but energy all day long.
7. Wild Alaskan Sockeye Salmon Oil
Omega-3 fatty acids are categorized as essential fatty acids because they are required by the body yet can't be produced by the body. Wild Alaskan Sockeye Salmon produces a high quality Omega-3. The Sockeye Salmon only feeds on Krill so you get the benefits of both salmon and krill. Omega-3s reduce inflammation and are known to reduce triglyceride levels, reduce the risk of heart disease, and promote optimal circulatory health. It also promotes overall brain health including improved memory and stress relief. Be sure to get an Omega-3 product that is Mercury free.
8. Tocotrienols
This form of Vitamin E is shown to lower cholesterol and promote healthy blood sugar levels. In the 1990's, tocotrienols started being investigated for their anti-carcinogenic properties. The most powerful source of tocotrienol comes from the seeds of the tropical Annatto bush.
9. Nitric Oxide
Touted as a powerful, health promoting molecule by tens of thousands of scientific papers, Nitric Oxide (NO) is known as "The Molecule of Life" because it repairs, defends and maintains every cell of the body. You can't take natural Nitric Oxide but you can take a NO Precursor which will increase the production of NO in the body. After the age of 25, we naturally start producing less NO so this is really essential to maintaining a youthful body and activity.
"I'm an old athlete who likes to play and I like to have a body that can keep doing my dreams," said Zeller. "I don't think losing the ability to do the things we all love to do is a great reward for a life well lived. So I intend to prove the decline of aging is only one possible choice. That the other is to be vitally alive with every breath of life."
About Mary Louise Zeller:
Mary Louise Zeller is an accomplished author and 6th degree Black Belt and Master Instructor in Olympic Sport Taekwondo. Her accomplishments include training with the 2000 U.S. Olympic Team in Colorado Springs, Colorado. She is a 20-time U.S. National and 9-time International Gold Medalist and a US Martial Arts Hall of Fame inductee as a competitor (2004) and as an instructor (2005).
About TUHF Incorporated:
TUHF Incorporated is the lifelong project of Debbie Langley. As a life solutions expert she has been coaching others and providing recommendations for healthy, all-natural supplements and holistic healing modalities through her home based business for over a decade. Debbie has overcome accidents, sickness, and debilitating injuries and lives her life to help others do the same. By providing the tools for a better life, Debbie aims to show others how they can live life on their own terms and experience better health, more wealth and a beautiful life.