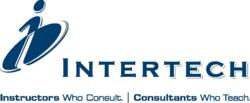 We've dramatically increased our focus on mobile over the past 18 months. In our client base, we're seeing a demand for both iOS and Android-based applications. Our new practice focuses on the tablet specific aspects of Android applications
(PRWEB) August 13, 2012
Intertech (http://www.Intertech.com) is releasing a new service offering on Android tablet consulting. The service helps clients build applications front-to-back Android tablet based applications or provides strategic, on-site services.
"We've dramatically increased our focus on mobile over the past 18 months. In our client base, we're seeing a demand for both iOS and Android-based applications. Our new practice focuses on the tablet specific aspects of Android applications," stated Ryan McCabe, Intertech Partner.
Intertech's services include helping clients architect and develop Android tablet applications using field proven best practices by leveraging a design pattern like Model View Controller to correctly understanding, using activities, fragments, and views and leverage 3rd party tools to create Android applications.
In onsite services, Intertech consultants also help clients target performance and threading issues in their Android applications, correctly use the emulator for events like USB access, and test on various Android-based tablets that house different hardware features.
"Intertech also has experience targeting an application across multiple mobile operating systems. Our clients who serve a market where they don't control the device will commonly have us target iPad, Android tablets, and, now, Microsoft's Surface devices," further said McCabe.
About Intertech
Founded in 1991 by local entrepreneur Tom Salonek, Intertech, Inc. has grown from a one-person shop to the largest combined software developer training company and research-supported consulting firm in Minnesota. Intertech designs and develops software solutions that power Fortune 500 businesses along with teaching these and other organizations including mid-sized companies and state government.
Intertech works with NASA, Wells Fargo, Lockheed Martin, Microsoft, Intel, and other major companies around the United States helping them learn and use technology. Intertech is a Microsoft Gold Partner, a Microsoft Inner Circle member, an eight time winner of the Best Places to Work in Minnesota award from the Business Journal, the top mid-sized firm to work for by Minnesota Business magazine, a finalist in the Wall Street Journal's Winning Workplaces award, a multi-year winner of the Inc. 500 and the Inc. 5000 awards for company growth, a winner of the Forbes ASAP growth award, and a winner of the Minnesota Fast 50 growth award. Intertech has been featured in Inc., Forbes, Upsize magazine, the Star Tribune, the Business Journal, the Pioneer Press, the Hudson Star-Observer, Minnesota Business, and Twin Cities Business Monthly.