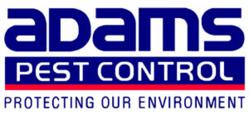 More often than not, business owners are unaware they are sharing their buildings with unsuspected pests
(PRWEB) August 13, 2012
Pest proofing is a chore relegated to the warmer months of the year, however commercial proprietors in Melbourne are being urged to guard against pests seeking shelter in the cooler months.
Many pests gain entry into properties in the winter as they seek refuge during the cold and wet period of the year. Mice infestations, cockroaches, silverfish and spiders are among the top pest issues in winter, and can be detrimental to businesses operating restaurants, office environments, worksites, supermarkets, warehouses, schools and hospitals.
More often than not, business owners are unaware they are sharing their buildings with unsuspected pests. Mice and rats often spread diseases like Salmonella and transmit bacteria when they contaminate food and bring fleas and ticks indoors. Pests can also cause serious structural damage by chewing through wooden beams and electrical wiring.
Adams Pest Control, a long time industry leader in domestic and commercial pest control in Melbourne, advise that rodents and pests should be dealt with in a timely manner so businesses can avoid the risk of serious health and property issues.
When temperatures begin to fall, millions of pests head inside every year because their food sources are less accessible outdoors. Preventing pests is especially of concern in winter and Adams Pest Control urge businesses to take a proactive approach in eliminating entryways into buildings and worksites.
"Pests can gain entry by being carried into buildings on packages, wood and clothing. They can also gain access through cracks and crevices, windows and doors." Says John Adams, owner of Adams Pest Control.
To prevent pests from infesting your commercial property this winter, Adams Pest Control recommends:

Sealing open cracks and holes
Keeping food inside the refrigerator or kept in tightly sealed containers
Ensuring slow moving drains are cleared and cleaned
Eliminating sources of moisture or standing water
Cleaning floors and spillages daily
Keeping garbage bins closed and work areas free of crumbs
Removing debris from Outdoor areas
Storing boxes off the floor
Contacting a commercial pest control professional
Traps, bait and chemicals are temporary ways of controlling rodents and pests, however it is more practical to acquire the assistance of commercial pest control professionals to apply lasting and effective measures.
For more information about industrial and commercial pest control and to get a free workplace pest assessment for termites, mice, possums, silverfish, cockroaches and more, visit http://www.adamspestcontrol.com.au
Adams Pest Control is an Australian company established in 1944, with over 65 years of experience in industrial, domestic and commercial pest control. Adams Pest Control services Melbourne, Adelaide and statewide to Victoria and South Australia.