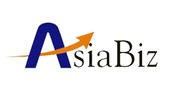 These changes are an essential step to sustaining economic growth," Mr. Nuben said. "The timing is impeccable. Amid a slightly weakened GDP, we need to boost productivity and boost Singapore's reputation as an ideal business location
Singapore (PRWEB) August 16, 2012
Singapore's Ministry of Finance (MOF) has recently closed its public consultation on the draft Income Tax (Amendment) Bill of 2012, signalling new changes to the republic's income tax structure.
The proposed amendments to the Income Tax Act revolve the 2012 Budget Statement recommendations. Salient components include, among others:
1. Providing a one-off cash grant to small and medium enterprises (SMEs) capped at S$5,000 to help them cope with inflation and escalating business costs;
2. Enhancing the PIC (Productivity and Innovation Credit) Scheme, such as providing faster access to more investment cash upfront, and relaxing the PIC Scheme's qualifying conditions; and
3. Increasing Earned Income Reliefs to up to S$8,000 for the elderly and up to S$12,000 for handicapped individuals so as to encourage them to stay employed.
Furthermore, the 2012 Income Tax (Amendment) Bill sets forth various changes to existing Singapore tax policies after a review of the republic's prevailing tax system. Some of the changes considered include the realignment of new accounting standards for small businesses, as well as revisions to the CPF-Minimum Sum Topping-Up scheme to benefit parents-in-law and grandparents-in-law.
Mr James Nuben, Head of Tax Division at Asiabiz Services, a Singapore company incorporation consultancy, expressed enthusiasm over the proposed amendments.
"These changes are an essential step to sustaining economic growth," Mr. Nuben said. "The timing is impeccable. Amid a slightly weakened GDP, we need to boost productivity and boost Singapore's reputation as an ideal business location."
Detailed consultation documents are available in the Ministry of Finance's website, mof.gov.sg, as well as in the REACH consultation portal, reach.gov.sg.
ABOUT ASIABIZ SERVICES
Asiabiz Services is a Singapore-based consultancy that offers business solutions for both local and foreign professionals, investors and entrepreneurs. Our areas of expertise include Singapore company registration, incorporation, offshore company setup, accounting, taxation and other related corporate services. Asiabiz Services also provides work visa and immigration services for foreign professionals wishing to relocate to Singapore.
120 Telok Ayer Street, Singapore 068589
Phone: +65
6303 4614
http://www.asiabizservices.com