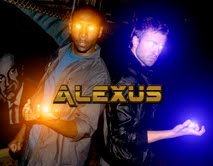 "The Power Is In Your Hands"
Los Angeles, CA (PRWEB) August 10, 2012
Award winning "Brotherly Love" will be shown at the 18th Annual Black Harvest Film Festival at the Gene Siskel Film Center, 164 North State St., at 8:30 p.m. Aug. 21 and 22.
"Brotherly Love" will be part of the shorts film program titled: Urban Visions Block. It will be shown with five other shorts.
Director Choice Skinner will attend the screening.
Tickets for the festival can be purchased online at http://siskelfilmcenter.org/blackharvest through TicketMaster.
In October, Skinner will direct his first feature film written and produced by Tony Germinario. The film, a romantic comedy entitled "Wingman Inc.," will be filmed on location in Los Angeles.
Skinner is still boosting the funding effort for his film "Alexus" through Kickstarter where the slogan "The power is in your hands" has motivated the public to pledge and donate funds for the project. There are only a few days left to contribute to the "Alexus" film funding campaign.
The sci-fi/action feature will be filmed in December in Los Angeles and will be produced by Skinner, Anton Troy, Farley Jackson, George Vincent and Tony Germinario of Vincenzo Productions. A three issue graphic novel for the film will be written in September.
The last day to donate on the official Kickstarter page is Friday, Aug. 17. To donate, visit http://kck.st/NTJ416.
Follow "Alexus" on Facebook at http://www.alexus.com/alexusmovie.