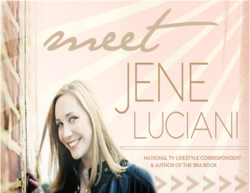 We want to give our users and shoppers an e-commerce experience they cannot find anywhere else.
San Francisco, CA (PRWEB) August 14, 2012
Boutine.com, the social shopping platform, that launched earlier this summer, announces its Featured Stylist Program which sees fashion's social media stars, stylists and trendsetters curating their own virtual boutiques filled with picks from the emerging designers housed on the Boutine website. Shoppers from around the world will be able to shop their picks as well as learn more about the Featured Stylists' personal style, fashion mantras, style tips and more by reading exclusive interviews found on Boutine's blog. To date, style pros ranging from national on-air fashion correspondents to eco-fashion editors to top Twitter fashionistas have joined the project. Boutine will share a new Featured Stylist's boutique with readers every week.
Since it's launch in July, Boutine has received praise from the fashion industry press for its revolutionary social shopping platform that allows fashion enthusiasts to build their own online boutiques with inventory from designers from all over the world, and then make a commission on any products sold. They have also set themselves apart from other fashion e-commerce sites by specializing in curating apparel and accessories from emerging designers, which their team carefully selects from brands around the world. With the launch of their Featured Stylist Program Boutine once again gives users a sartorial treat by letting them shop in boutiques filled with items handpicked for them by some of the industry's most trusted fashion experts.
Says founder Pramod Dabir, "We want to give our users and shoppers an e-commerce experience they cannot find anywhere else. From our expansive selection of emerging designers to our every day free shipping policy, and now with our Featured Stylist Program, we're aiming to make this social shopping experience different from any other on the web. By visiting Boutine, you will be able to see curated boutiques from users worldwide, and now you can discover picks from the pros, every week as well!"
Featured Stylists set to debut via the project include national style correspondent and author Jene Luciani, stylist and fashion expert Dawn Del Russo, eco-style expert Emma Grady, real beauty expert Alexis Wolfer, accessories guru Pamela Pekerman, and beauty expert and journalist Grace Gold.
About Boutine.com
Boutine is a social commerce site based in San Francisco that allows fashion enthusiasts to build their own online virtual boutiques with inventory from emerging designers from all over the world. These boutique owners can style outfits and collections, share with their social network, and earn commissions for sales generated through their boutique. Boutine is the first incentivized social sharing platform for emerging designer fashion.
Press Contact
sabina(at)redbranchpr(dot)com
917-945-9582