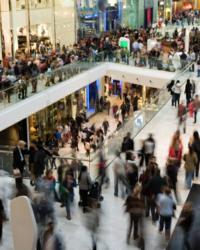 The record level of company formation in Q2 of this year is a promising sign for future growth.
UK (PRWEB UK) 11 August 2012
Newport: There have been 261 new companies set up in Newport in Q2 of 2012, beating the previous record of 250 in Q2 of 2003. These figures are a promising sign in the face of a difficult economic climate.
The economy of Newport has changed in recent decades, with a surge in the steelworks industry during the 60s and a new range of public sector employers coming to the area in the 80s. The town is now home to headquarters of a number of high-profile organisations including the British Red Cross and the Office for National Statistics.
The record second quarter of the year could be due the fact that Newport is currently undergoing a large regeneration project. Redevelopment of the railway station is already complete, as is the iconic Riverfront Arts Centre. A £210 million city centre shopping complex known as Friars Walk, including a Debenhams department store and a multiplex cinema, are due to be completed in 2015. Newport has also been ranked the 3rd best city for office locations outside of London, adding to its appeal to new businesses.
Managing Director of Duport.co.uk, Peter Valaitis said:
"Newport has a broad economic base that has helped it weather the economic storm in recent years. The record level of company formation in Q2 of this year is a promising sign for future growth."
With new companies springing up at a record rate and an exciting regeneration project well underway, Newport is fast becoming the city of choice for business start-ups.
Duport Associates Ltd is a leading UK company formation agent, operating in the UK for around 15 years. Duport registers around 10,000 new companies each year using its Companies House approved software. The Company Register which is maintained by Companies House contains public information about Limited companies and directors.