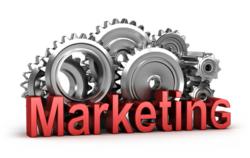 When it comes to staff, marketing and PR appear to attract more women than they do men...
Basingstoke, UK (PRWEB UK) 10 August 2012
The UK has over 25,000 sales and marketing companies, and the majority of these businesses seem to be run by men rather than women. Marketing Quotes has contact with most marketing and PR companies in the UK and has noticed that most of the marketing agencies appear to be run and managed by men. However some areas of marketing appear to attract women staff more so than they do men, Marketing Quotes offers some statistics and possible reasons why this is.
Creative marketing services (such such as website design and graphic design) have over 80% male dominance, few women run design agencies, which appears to be the case in all areas of the UK. The same with staff, more men appear to work in jobs such as website development and programming over women (85% of developers and SEO companies are run by men).
Direct marketing companies (such as telemarketing companies and mailing houses) also appear to have more men running them than women (75% of direct mail companies) however many of these businesses employ more women than they do men. Marketing Quotes feels this is mainly down to women being more approachable than men and getting better success rates when converting sales and business opportunities.
Public relations and PR agencies in the UK are also more dominated by men over women, with over 70% of PR agencies being run by women. However similar to direct marketing, PR agencies seem to attract more female staff than male staff. Marketing Quotes feels this is possibly more to do with women having a more creative drive when it comes to writing and journalism. Copywriting services is the exception, with 65% being run by women, however many of these are run from home or are freelancers.
Anne Richards (who works with Marketing Quotes) commented 'we have been running for over 10 years now and had contact with most of the marketing companies around the UK over the years. These are interesting statistics and findings, possibly to do with the entrepreneurial drive, men appear to start companies more than women when it comes to marketing. However in terms of staff, marketing and PR appear to draw more women than men (except in website design, which is heavily dominated by men).'
One observation that has been made by Marketing Quotes is the number of marketing and PR agencies that have ceased trading over the last 5 years (since 2007), more marketing companies are closing that are opening, which may mean that businesses in the UK will have less options available to them. Another observation that Marketing Quotes made, was that more overseas marketing companies were pitching to the UK, encouraging outsourcing of marketing overseas than in the UK.
About Marketing Quotes - Marketing Quotes is free service to UK businesses to help them get free advice and quotes from local marketing agencies that know their industry and market.