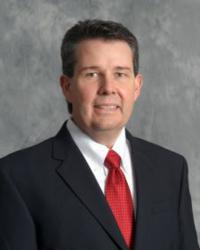 Ann Arbor, MI and Dallas, TX (PRWEB) August 12, 2012
"Obamacare" has increased pressure on healthcare providers to improve efficiencies. For the past five years, the Alliance Cost Containment offices in Southeastern Michigan and Dallas/Fort Worth, Texas have specialized in helping healthcare organizations achieve efficiencies and improve margins. Today they announced a new name and identity that reflects their commitment to this sector, HMS-Healthcare Margin Specialists. Healthcare providers often look to GPO's (Group Purchasing Organizations) for cost improvements, but the HMS model offers superior solutions with fully documented, verified results. Examples of actual category margin improvements include 30 percent savings in pharmaceutical purchasing and more than 20 percent savings in medical supplies; in addition, clients have seen significant revenue improvements for rehabilitation services. The HMS model is risk free; clients pay a fee based upon validated savings and/or revenue improvements through regular auditing reports provided by HMS.
Since 2007 Chris Carroll and Fred Manuel, co-founders of HMS, have developed the business model to serve the needs of senior care and medical services providers. Carroll and Manuel have been quoted in national healthcare publications for their work in margin improvement. Current clients range in size from $20 million to more than $130 million in annual revenue. HMS has been characterized as a "business disrupter" to the usual processes typically applied in healthcare communities for margin improvement.
Clients find the HMS model attractive as it relies little on facility staff, but instead provides the resources necessary to achieve and implement positive solutions to cost and revenue challenges. The HMS customer base has developed entirely through referrals from former and current clients. According to Carroll (Dallas office), "Our clients are facing increased financial pressure with fewer resources. We work with them to improve financial performance despite severe Medicare and private insurance reimbursement cuts." Specific case studies and references are available on their website, http://www.hmsweb.net.
Unlike a Group Purchasing Organization (GPO), HMS is focused on providing objective customized solutions aimed at improving operating margins, revenue development and purchasing practices. The HMS fee model also breaks the mold by providing smart strategies and recommendations on a contingency fee basis.
Manuel (Michigan office) explained, "For the past five years our firm has worked quietly with our client base and saved provider operations hundreds of thousands of dollars in expenses and improved revenue performance. It was time to change our brand to better reflect how we help clients."
Carroll and Manuel also announced the opening of a new office in New Orleans, LA. The office is operated by General Manager, John Desrosiers.
HMS (Healthcare Margin Specialists) works extensively in the healthcare industry. It is a consulting firm that operates on a contingency fee basis delivering strategies to increase positive operating margins. To learn more visit their website at http://www.HMSweb.net or call
1-888-958-4909.