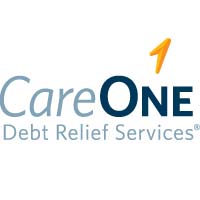 I felt depressed, trapped, overwhelmed, and alone.
Columbia, MD (PRWEB) August 14, 2012
A recent poll conducted by creditcards.com ranked discussing credit card debt at the top of socially unacceptable topics. Since many Americans aren't willing to talk about debt, there are often missed opportunities when it comes to finding debt relief. The lack of open discussion and sharing of resources amongst friends and family leaves the subject of debt relief largely misrepresented and more importantly, misunderstood.
One of the leading providers of debt relief services, CareOne Services, Inc. is making it easier for consumers to open up about their financial struggles to get the help they need with the series, "We've been in Your Shoes - Employee Spotlight". CareOne employees are provided a platform to discuss their debt story, feelings about debt, and how they persevered to overcome their debt. Consumers can benefit from talking with someone who has been through the experience along with the emotional toll that goes along with being in debt. CareOne has found that the connection with their employees' struggles makes it easier for the consumer to open up about their debt and receive the help they need.
CareOne founder, Bernie Dancel, who was once in debt himself, has made it his professional mission to provide consumers with credible, effective and practical options for paying off debt. By employing those who know what it is like to struggle financially, Dancel has made it a point to hire Financial Fitness Coaches who are empathetic to the situation their customers face thereby eliminating the taboo of talking about debt.
Nick Christ, Sr. Director of Client Solutions says, "Coming out of college, I had over $11K in debt and started falling behind because I could not afford normal living expenses or my credit card payments. I felt depressed, trapped, overwhelmed, and alone. I was pretty lucky that I got a job in the debt relief industry. By taking the leap of faith to confide in someone about my debt, I was able to get the help that I needed."
By sharing advice with others looking for answers, CareOne employees earn more than a paycheck. They also get the reward of helping others who are going through what they went through. In addition to the support and advice from employees who have "been in their shoes", both current and prospective CareOne customers benefit from the financial education CareOne provides through the forums, blogs, and resource guides offered on the site.
The sharing of employee stories is just one more way CareOne opens the door to talking about debt and eliminating the negative feelings associated with it. CareOne makes it acceptable for people to talk about it so they can get the help they need.
CareOne stands behind open discussions about debt and their plans and provides the platform for consumers, financial experts, and customers to share their experience, offer advice, and most importantly the emotional support those in debt need to be successful.
CareOne providers represent the nation's largest brand of debt relief services with over 5 million people helped to date. CareOne founder, Bernie Dancel, and many CareOne employees know what being in debt is like and are proud to offer a second chance to those struggling with debt. It is this foundation of shared experience that sets CareOne apart from the rest of the debt relief industry. CareOne knows what being in debt feels like, and more importantly, what it takes to get out. Visit CareOne at http://www.CareOneCredit.com for more information about the company and services.