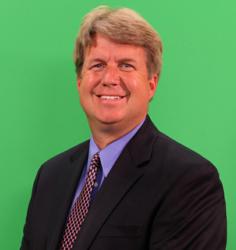 Peoria, IL (PRWEB) August 12, 2012
Long-time Central Illinois sportscaster Jim Mattson has begun his new afternoon show on 96.5 ESPN. The show is heard weekdays from 3pm to 5pm and will feature 96.5 ESPN program director, Nick Siefken in a prominent role. The show will focus on the local sports scene as well as the host's take on national events. Jim has hosted the popular Saturday Morning Kickoff on the station for the past 5 years. He continues his duties as Sports Director at WHOI-TV.
"I'm very excited to have this chance to interact with Central Illinois sports fans on an everyday basis," states Mattson. I've always enjoyed the large number of callers and the interaction with them on Saturday and look forward to debating sports with even more fans during the week."
Jim Mattson began his sports journalism career at WHOI/WEEK in 1987 and became Sports Director in 1990. Mattson has won several awards for his coverage of High School Sports. Mattson grew up in central Illinois and graduated from Morton High School before enrolling at the University of Illinois. Jim is a father of 3 and has been married to his lovely wife, Angie, for 12 years.
Nick Siefken has been working for 96.5 ESPN for more than four years now, including being on the air in the afternoons for the past 2 years. Siefken was born and raised in Central Illinois and graduated from Dunlap High School before attending Illinois State University and graduating with a bachelor's degree in Radio Communications. Siefken's favorite sport is baseball and he still can't believe the Cardinals won the World Series last year.
ABOUT Advanced Media Partners
Advanced Media Partners is the only locally owned broadcast group in Central Illinois. The company owns and operates 4 radio stations in the Peoria market: 98.5 KISS FM,
96.5 ESPN, 99.9 WWCT, and 101.1 JACK FM.
AMP MEDIA CONTACTS:
President: Michael Rea / mrea(at)ampillinois(dot)com
Operations Manager: Scott Hecathorn / scotth(at)ampillinois(dot)com