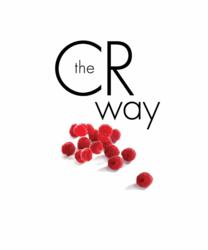 The CR way is dedicated to helping people maintain and cultivate brain power
New York, New York (PRWEB) August 13, 2012
Livingthecrway.com will feature two expert guests at their upcoming teleconferences in August. First, on August 15th, David Shenk, the award-winning and national-bestselling author of six books that focus on cognitive capabilities, will share his expert advice with CR Way members. 10 days later on August 25th, the renowned yoga leader, Bhavani Lorraine Nelson, internationally recognized for her expertise in stress management and yoga, will share her journey and success story with living the CR Way.com members.
"The CR way is dedicated to helping people maintain and cultivate brain power. So inviting David Shenk to talk with our members in our friendly town-hall style teleconferences made sense," said Meredith Averill, co-founder of livingthecrway.com. "David has created an estimable career of understanding, and publishing books about, cognitive improvement."
David Shenk is author of such books as The Genius in All of Us, The Forgetting, Data Smog and The Immortal Game. The Genius in All of Us is Shenk's latest book. It shares advice about the power of consistent training to improve cognitive capabilities. Shenk has also dedicated a portion of his work to studying Alzheimer's disease.
Meditation, mindfulness, and yogic techniques for reducing stress are all tools that Bhavani Lorraine Nelson's will share with teleconference participants. With an extensive background as a professional singer and song-writer in the folk idiom, since the 1960s Bhavani has traveled the world, practicing the power of voice through sounding, singing, chanting, sound healing and public speaking. She has led inspirational seminars, sounding experiences, and vocal coaching in corporate, medical, educational, and religious settings. Bhavani is a sought-after workshop leader at the renowned Kripalu Center for Yoga and Health.
Bhavani became interested in The CR Way as a route to better health: She achieved weight loss and BMI normalization, as well as health that no longer requires cholesterol- and blood pressure-lowering medications. She intends to continue her journey to maximum health through living the CR Way.
Each conference will provide insight and perspective for LivingTheCRWay.com members – including lots of time for their questions. These live teleconferences demonstrate the CR Way's unique, personal approach: Experts offer members support through information on extending lifespan, optimizing cardiovascular health, attaining healthful weight loss, and improving cognition, improving diabetes, and many other aspects of healthful living improvement.
Based on calorie restriction science, the CR Way is a holistic, happy lifestyle that gives users the tools to transform themselves into the best they can be. Visit http://www.livingthecrway.com for more information.