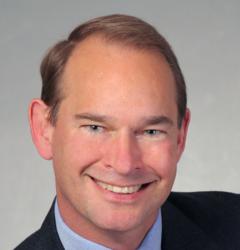 Vazdauskas has over 20 years of experience working with clients such as Toyota, Hanes, General Mills, several Colgate-Palmolive brands, NBC, Continental Airlines, The Walt Disney Company, American Express, L.L.Bean, Google and AT&T.
Auburn, Maine (PRWEB) August 10, 2012
Rinck Advertising is announcing the hire of David Vazdauskas to the position of Chief Brand Strategist. A seasoned marketing and brand strategy veteran with over twenty years of experience, Vazdauskas also serves as Rinck's Account Director for the University of Southern Maine.
Vazdauskas began his career at the advertising agency Saatchi & Saatchi where he specialized in media planning in both traditional and non-traditional media for clients such as Toyota, Hanes and General Mills. He later became an account executive at Foote, Cone & Belding and was responsible for several Colgate-Palmolive brands.
After receiving his MBA from Harvard Business School, Vazdauskas joined the marketing strategy practice of the premier management consultancy Mercer Management Consulting (now Oliver Wyman), where he became a Partner in the firm's media, technology and entertainment practice. He later became a partner at the New York-based brand consultancy Lippincott & Margulies. His clients have included NBC, Continental Airlines, Bahamas Tourism, Time-Warner, The Weather Channel, The Walt Disney Company and World Wrestling Entertainment.
Vazdauskas was most recently the President of Victory Branding, a solo consulting practice that focused on marketing and brand strategy. He has worked with clients in the technology, media, entertainment and leisure industries. Recent clients have included American Express, L.L.Bean, Google and AT&T.
Vazdauskas received his Bachelor of Arts degree summa cum laude in economics from Bowdoin College and his M.B.A. from the Harvard Business School. He also completed the General Course program, with honors, at the London School of Economics. He resides in Brunswick with his wife and son.
About Rinck Advertising
Now in its eleventh year, Rinck Advertising employs twenty full-time marketing professionals across a spectrum of disciplines. The full service marketing, promotion and public relations firm offers management and creative services in brand building, logo and identity packages, advertising campaigns, web strategy and development, and social media and blogger promotions.
The agency represents a range of clients from New York, Philadelphia, Boston, Maine and Canada. Clients include Agren Appliance, American Beverage Corporation, Amtrak Downeaster, Bedard, BlueWater Seafood, Dean Foods, Garelick Farms, Gorton's Seafood, Efficiency Maine, iParty, Maine McDonald's Owner/Operator Association, PANOS Brands, Revelation Massage, and University of Southern Maine. Rinck Advertising is located on the sixth floor at Two Great Falls Plaza, Auburn, Maine. For more information, visit rinckadvertising.com or call 207-755-9470.