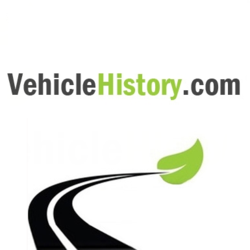 This report gave me tremendous ease of mind knowing that the vehicle purchased wasn't one that would've been a total loss on my part.
Denver, CO (PRWEB) August 10, 2012
VehicleHistory.com provides customers with the latest information submitted to legal U.S. databases, such as the National Motor Vehicle Title Information System. With this information customers can see aspects of a car's history such as odometer readings, title issues, service history, insurance loss, rental car status, ownership and more. VehicleHistory.com has provided many of customers with peace of mind when purchasing a used vehicle.
On their website, VehicleHistory.com asks their customers to evaluate their services after a customer has purchased a report, and recently the reviews have been outstandingly positive. One VehicleHistory.com client, Abigail L., commented: "This report gave me tremendous ease of mind knowing that the vehicle purchased wasn't one that would've been a total loss on my part. Thank you for the incredible results!"
VehicleHistory.com also gets feedback on their website from clients who use their 24/7 customer service chat to review their experience with the live customer service representative regarding account questions or refunds. Felicia H. reviewed this service: "It was convenient how effective and right on the live chat procession was. Awesome, as one who likes to talk to a live person on the phone! Awesome and speedy experience, even had more questions and my [agent] Angela was fantastic at answering them truthfully! Overall great online customer service. It gets no better than that."
VehicleHistory.com provides clients with comprehensive car background checks and strives for 100% customer service satisfaction if there is a question or concern. With over 1 million VINs searched on the VehicleHistory.com website, and as the reviews show, VehicleHistory.com is decidedly the right choice for vehicle history reports online.
About VehicleHistory.com:
VehicleHistory.com is a top online resource source for vehicle history reports. VehicleHistory.com is most reliable way for consumers to get background material about the vehicles they are interested in purchasing with one of the largest databases of used car information in North America. Currently, VehicleHistory.com has over 1 million vehicle history reports purchased from their online database. VehicleHistory.com guarantees that the information provided by their vehicle history reports services are accurate and help customers make responsible car buying decisions. Contact VehicleHistory.com customer service 24/7 through live chat or by calling, toll free, 1 (855) 395-6395.