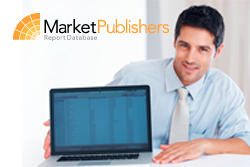 London, UK (PRWEB) August 10, 2012
In 2011, there were over 44,700 HNWIs in South Africa, with a combined wealth of USD 188 billion, accounting for approximately 27% of the country's total individual wealth, which is estimated at USD 740 billion.
The global private banking industry had just over USD 16.5 billion of assets under management (AuM) last year. The South African wealth management sector accounts for USD 55 billion of this, making it the largest African country by AuM.
New report "Challenges and Opportunities for the Wealth Sector in South Africa" worked out by WealthInsight has been recently published by Market Publishers Ltd.
Report Details:
Title: Challenges and Opportunities for the Wealth Sector in South Africa
Published: July, 2012
Pages: 60
Price: US$ 1,995.00
http://marketpublishers.com/report/business_finance_insurance/banking_finance/challenges_n_opportunities_4_wealth_sector_in_south_africa.html
The report offers extensive research and in-depth analysis of South African wealth management and private banking sector, and the opportunities and challenges that it faces. Its scope comprises:

number of UHNWIs in each city;
number of wealth managers in each city;
city wise ratings of wealth management saturation and potential;
details of the development, challenges and opportunities of the Wealth Management and Private Banking sector in South Africa;
size of local wealth management industry;
largest private banks in South Africa by AuM;
detailed wealth management and family office information;
insights into the drivers of HNWI wealth.
Report Contents:
1 Introduction
2 Executive Summary
3 Wealth Sector Fundamentals
3.1 Political Background to South Africa
3.2 Economic Background to South Africa
3.3 Benchmarking South Africa's Wealth in Context
3.3.1 Distribution of wealth
3.3.2 HNWI volume and wealth trends
4 The Wealth Sector in South Africa
4.1 Competitive Landscape
4.1.1 Private banks
4.1.2 Wealth managers
4.1.3 Family offices
4.1.4 Wealth advisors
4.1.5 Wealth management in each city
4.2 Fund management in South Africa
4.3 South African Wealth Management Industry – Clientele Model and Maturity
4.4 Behavioral Mapping of Wealth Management Industry in South Africa
4.5 Porter's Five Force Analysis – Wealth Management Industry in South Africa
4.6 Other Financial Services Review
4.6.1 Retail banks
4.6.2 Private equity and hedge funds
5 Appendix
5.1 Additional Components of the Wealth Sector in South Africa
5.1.1 Philanthropy
5.1.2 Black Economic Empowerment (BEE) and 'Previously Disadvantaged Groups'
5.2 Regulatory Environment in South Africa
5.2.1 Exchange controls
5.2.2 Banking regulations
5.2.3 Regulations on taxes
5.2.4 Regulations on property and inheritance
5.3 Additional background of South Africa
5.4 Key Economic Trends and Drivers
5.4.1 LC to USD exchange rate
5.4.2 Real GDP growth
5.4.3 GDP per capita
5.4.4 Domestic market capitalization
5.4.5 Housing price indices
5.4.6 Commodity index
5.4.7 Foreign direct investment
5.4.8 Foreign institutional investments (FIIs) in equity products
5.4.9 Inflation rate
5.4.10 Interest rate
5.4.11 Balance of payments
5.4.12 Government debt
5.4.13 Stock market performance
5.5 Wealth breakdowns
6 About WealthInsight
List of Tables
List of Figures
Companies Mentioned
Absa Wealth (Barclays)
Investec Wealth & Investment
Standard Bank
Nedbank (Old Mutual)
RMB (FirstRand)
UBS
Sanlam
BoE Private Clients
Belmont Asset Management
Cheryl Howard and Associates
Investment Solutions Limited
K2 Capital
NFB Private Wealth Management
VFS Wealth Managers
Credo Group
Fairbairn (owned by Old Mutual)
Kleinwort Benson
Sable Wealth Management
Stenham
Other Reports on South Africa HNWI Population & Wealth Management Industry Include:
High Net Worth Trends in South Africa to 2016
HNWI Asset Allocation in South Africa to 2016
Ultra HNWIs in South Africa to 2016
More new market research reports by the publisher can be found at WealthInsight page.