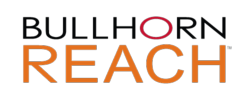 Just as social media changed networking, Bullhorn Reach is changing social recruiting.
Boston, MA (PRWEB) August 13, 2012
Bullhorn, the global leader in online recruiting software, announced that its pioneering social recruiting platform, Bullhorn Reach, welcomed its 100,000th user. The growth of Bullhorn Reach, the only platform that helps recruiters truly leverage their social connections to find and connect with the best talent, can be attributed to the increasing value derived from tapping into social networks such as Facebook, Twitter and LinkedIn. With more than one million unique job seekers visiting Bullhorn Reach each month, the platform's capabilities streamline processes and allow recruiters to focus on engaging job candidates and making connections.
"Bullhorn Reach is growing exponentially because it is truly different. It is the only platform that enables recruiters to cut through the clutter of social networks and make real, productive connections," said Art Papas, founder and CEO of Bullhorn. "Recruiters all over the world are overwhelmed by an onslaught of social network invitations and activity. Bullhorn Reach helps them take a step back and make sense of it all. It is a proven, global product that weaves together social media, relationship building and the power of connections. Just as social media changed networking, Bullhorn Reach is changing social recruiting."
Bullhorn Reach launched in February 2011 for individual recruiters. Bullhorn Reach reduces the learning curve that comes along with social recruiting with automated best practices, allowing recruiters to focus on building relationships with both active and passive job candidates and reducing time to hire. Bullhorn Reach includes ground-breaking advancements in recruiting technology such as its Radar feature, which has the ability to turn social media data into predictive business intelligence. Radar analyzes usage patterns on LinkedIn and Facebook to identify qualified professionals who might be considering a job change, often well before they've begun the interview process.
Bullhorn Reach users also benefit from Engage, a feature that allows recruiters to not only share Web content such as articles and multimedia with their social networks, but also track the number of times such content has been viewed. By honing in on the types of content their social connections want to consume, recruiters can be certain they are sharing that which is of greatest benefit to their networks.
For additional information about Bullhorn Reach, or to try it for yourself, please visit http://www.bullhornreach.com.
About Bullhorn:
Bullhorn® creates software and services that improve the way employees and employers come together. For over ten years our innovations have powered the recruiting and staffing operations of fast-growing start-ups up through the world's largest employment brands. Headquartered in Boston, with offices in London and Sydney, Bullhorn's recruiting CRM and social recruiting products serve more than 130,000 customers across 126 countries.