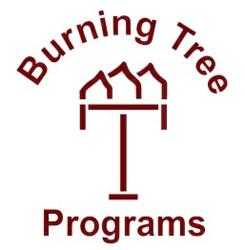 Dallas, Texas (PRWEB) August 19, 2012
Burning Tree Recovery Ranch publicly announces its fight against alcoholism in Texas for upcoming recovery month. At the Burning Tree Recovery Ranch, those battling alcohol have a refuge and a partner in their war. At a converted cattle ranch in Kaufman, TX, on the fringes of the Dallas/Fort Worth metroplex, people who need help with alcoholism and substance abuse can begin a rehabilitation program that will provide them with the tools and skills they need to begin leading a life of sobriety grounded in dignity and self worth.
The core of the Burning Tree recovery program centers on treating all aspects of alcoholism and addiction through therapy programs designed for each resident. While there may be parallels and overlapping treatment, therapy is tailored to the specifics circumstances and needs of the individual.
Burning Tree Recovery Ranch is unique in that there is no single approach to recovery. While the 12 Step program of Alcoholics Anonymous creates an umbrella under which other treatment methodologies exist, Burning Tree readily employees Cognitive Behavior Treatment, Behavior Modification, Neurofeedback Therapy and other approaches in both individual and group sessions. The 12 Step program governs these others because of its proven success as both a residential treatment program and in providing the framework for a successful aftercare program.
Treatment for alcohol abuse is not governed by the calendar – there is no promise of a set time for release (such programs have proven themselves to be woefully inadequate in preventing relapses). At Burning Tree Recovery Ranch, residents advance through the program at a rate dictated by their meeting each of the goals and milestones established in their therapy plan. No one moves to a new level until his or her current level is mastered. While setbacks do occur, they happen within the therapeutic environment, making intervention more effective, and allowing a more concerted effort to address the issues that contributed to the stumble.
Recovery from alcoholism is an arduous process, requiring a complete understanding of the possible causes of the addiction, the circumstances that facilitate it, and an acquisition of the skills to battle the disease. At Burning Tree Recovery Ranch, the challenge has been willingly accepted and a successful campaign begun.
Burning Tree Ranch is a treatment facility licensed by the state of Texas. If you would like further information about the Young Adult Addiction Treatment program at Burning Tree Recovery Ranch, please feel free to contact them at 866.287.2877