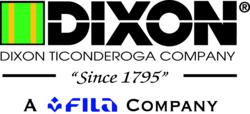 "These children are amazing, and I can't wait to thank them personally." - Timothy M. Gomez CEO Dixon Ticonderoga
San Rafael, Calif. (PRWEB) August 10, 2012
Live satellite press conference 9 a.m. PDT, Monday. Aug. 13, 2012
Satellite coordinates:
Galaxy 3C 4C Slot A, 9MHz
NAP-C14 Domestic/IS-9/IS-805 (7.2M)
G-03C 04C Slot A
Orb Loc: 95' W;
U/L: 5991.5Mhz Horizontal;
D/L: 3766.5Mhz Vertical;
U/L Beam: Conus;
D/L Beam: Conus;
Allocated Bandwidth: 9 Mhz
To mark the launch of an ambitious, nationwide recycling program inspired by the grassroots efforts of young schoolchildren in California, the CEO of Dixon Ticonderoga Co. is traveling across the country Monday to meet and celebrate with students at Sun Valley Elementary School in San Rafael, Calif.
"These children are amazing, and I can't wait to thank them personally," said Timothy M. Gomez, whose company mobilized after seeing the students' YouTube video and petition pleading with major art-marker manufacturers to recycle their products. The video went viral and the children's petition grew to more than 80,000 signatures via the social-media platform Change.org.
Dixon Ticonderoga announced plans this week to immediately begin a 100-percent recycling program of its popular Prang Art Markers, and is providing free shipping to participating locations nationwide.
A satellite press conference including Gomez and the students will be held at 9 a.m. PDT with the following individuals available for interviews:

Children from San Rafael's Sun Valley Elementary School's environmental club
Land Wilson, the school's volunteer environmental educator
Timothy M. Gomez, CEO of Dixon Ticonderoga Co.
A representative from Change.org
TO SCHEDULE INTERVIEWS:
Brittany Hobbs
bhobbs(at)cbrpr(dot)com
LOCATION:
KTVU Studios
2 Jack London Square
Oakland, Calif. 94607