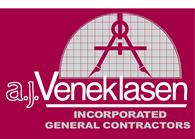 Grand Rapids, Michigan (PRWEB) August 13, 2012
Whether you're in charge of a business or simply want to save money on your residential energy bills, the future of appliances and fixtures in both sectors lies in energy efficiency. Contractors in Grand Rapids, Michigan who are not promoting energy saving solutions are doing their customers a disservice—energy upgrades introduce the latest energy technology, and the Consumers Energy rebate program can put money back in the pockets of businesses. a.j. Veneklasen, Inc., a Michigan general contractor, is offering assistance to customers who want to take advantage of the Consumers Energy rebate program.
The rebate program ends soon, which means businesses must act fast if they want upgrades to be eligible for rebate. It is this time sensitivity that has driven a.j. Veneklasen, Inc. to get the word out. In an age where fuel and energy prices are constantly on the rise, a.j. Veneklasen, Inc. understands the importance of transitioning to newer, more energy-efficient technologies. For average businesses, incorporating energy saving options will not only support environmental efforts, but will also save the business money in the long run.
If you're unsure about your business's need for energy upgrades, consider how broad the Consumers Energy rebate program really is. There are rebates, incentives, and tax credits available for upgrades to light fixtures, energy efficient appliances such as washers and dryers, plumbing equipment, HVAC systems, thermostats, and much more. a.j. Veneklasen, Inc. would like to offer assistance to businesses wanting to apply these useful upgrades and take advantage of this special program.
For more information about a.j. Veneklasen, Inc. and the services they offer, visit their website at ajvinc.com or call (616) 957-3731. Find out more about Consumers Energy rebates at consumersenergy.com.
About a.j. Veneklasen, Inc.:
a.j. Veneklasen, Inc., founded in 1975 by Alan J. Veneklasen, offers a comprehensive package of services including design-build construction, general contracting and construction management in Michigan. a.j. Veneklasen, Inc. has completed projects for Fortune 500 companies as well as medium-sized and small businesses throughout the Midwest.
###