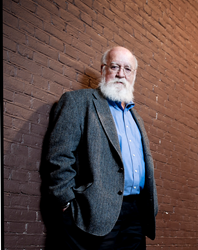 I'm very pleased to take up this appointment at New College of the Humanities and I look forward to meeting NCH's first cohort next year.
(PRWEB UK) 14 August 2012
New College of the Humanities (NCH) has today announced a new appointment to its Professoriate. Professor Daniel Dennett will contribute to the development of the College and in particular the Philosophy faculty.
He will also participate in the College's professorial lecture programme with his first series of lectures scheduled to take place in the Hilary term in 2013. Each lecture will last one hour, followed by thirty minutes for questions and discussion. The lectures will be open to all NCH students whether or not they are studying philosophy. The series will be timetabled outside normal teaching hours in order to encourage all members of the student cohort to attend.
Daniel C. Dennett is University Professor and Austin B. Fletcher Professor of Philosophy, and Co-Director of the Center for Cognitive Studies at Tufts University. He has held visiting positions at Harvard University, the University of Pittsburgh, the University of Oxford, the École Normale Supérieure in Paris, and the London School of Economics. He was awarded the Erasmus Prize 2013 by The Praemium Erasmianum Foundation who praised him for his ability to translate the cultural significance of science and technology to a broad audience.
Professor Dennett's books include Breaking the Spell (2006), Freedom Evolves (2003), and Darwin's Dangerous Idea (1995), and he is author of over three hundred scholarly articles on various aspects of the mind, published in journals ranging from Artificial Intelligence and Behavioral and Brain Sciences to Poetics Today and the Journal of Aesthetics and Art Criticism. Professor Dennett's research interests include theories of consciousness, attitudes to faith, and analysis of our experience of humour.
Professor Dennett joins an eminent line up of visiting professors at NCH including Sir Partha Dasgupta, Richard Dawkins, Niall Ferguson, Sir Christopher Ricks and his fellow philosophers A C Grayling, Simon Blackburn, Rebecca Goldstein and Psychologist Steven Pinker - all of whom are confirmed to lecture at the College in the first academic year - and new appointments to the College, Simon May and Nicholas Humphrey.
The curriculum for the Philosophy BA will be delivered by Professor Grayling and full time staff members Dr Naomi Goulder, Professor Ken Gemes and Dr David Mitchell, each of whom has been selected for their teaching expertise and research interests.
Students working towards a Philosophy BA at NCH will study theories of knowledge, ethics, and metaphysics and engage with philosophers from Plato and the pre-Socratics through Spinoza, Leibniz and Kant to Hegel, Schopenhauer and Nietzsche. They will choose between a range of options including aesthetics, political philosophy, the philosophy of mind, and the philosophy of science. They will also write a dissertation on a topic of their choice.
Students taking a degree in Economics, English, History or Law may also choose to study four contextual modules from the Philosophy BA alongside their degree studies as part of the NCH Diploma. In the first academic year the contextual modules will be Introduction to Philosophy and Ethics: historical perspectives.
Professor A C Grayling, Master of New College of the Humanities, said: "Professor Dennett's inclusion in the professoriate is a very exciting development for NCH, and particularly for those of us in the Philosophy faculty."
"I, and my colleagues in both the full-time and visiting staffs, are very pleased to have Dan Dennett joining us because he is an outstanding thinker whose contribution in many important fields means that our work at NCH will be enriched by his presence."
Professor Dennett said: "I'm very pleased to take up this appointment at New College of the Humanities and I look forward to meeting NCH's first cohort next year."
Professor Dennett received his B.A. in Philosophy from Harvard and his D.Phil. from the University of Oxford, working with Gilbert Ryle, who coined the phrase "the ghost in the machine" during his engagement with theories of Cartesian dualism. Professor Dennett has taught at Tufts since 1971.
He has received two Guggenheim Fellowships, a Fulbright Fellowship, and a Fellowship at the Center for Advanced Studies in Behavioral Science, and was elected to the American Academy of Arts and Sciences in 1987. He has helped to design museum exhibits on computers for the Smithsonian Institution, the Museum of Science in Boston, and the Computer Museum in Boston.
The London-based College has places available for talented students applying during clearing and adjustment for entry in 2012. Typical requirements are AAA at A-level or 36 points in the IB Diploma with at least a six at Higher Level in a subject related to your degree course. However the College is flexible and assesses each individual's potential to excel in the curriculum. Interested students can speak to an admissions adviser on 020 7637 4550 or find out more at http://www.NCHum.org.