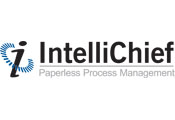 Mansfield, MA (PRWEB) August 14, 2012
IntelliChief LLC, the official document management solution provider to Infor, and leading provider of paperless solutions for the IBM i (AS400, iSeries, System i) and Power Enterprise, today announced the signing of their newest client, Andis Company.
Andis Company, headquartered in Sturtevant, WI, is a leading manufacturer of handheld tools used to trim, cut, curl, straighten and dry hair for people and animals. This family held business offers products in 90 countries around the world, while also supplying the hotel industry with hang-up dryers, coffee makers and steam irons. As Andis marches towards 100 years in business, customers can be guaranteed future product innovation, a long term strategy, the drive of a dedicated workforce, and many more great things to come from Andis.
Andis Company recently purchased IntelliChief, including the Infor XA Integration Module. Not only will Andis' IntelliChief solution integrate directly with their Infor XA application, but it will also improve operational efficiency and reduce the use of paper, toner, and storage costs.
With IntelliChief, users scan paper files and archive them in the IntelliChief repository while backing up this data as part of their electronic disaster recovery efforts. Not only are these scanned files backed up and protected, but they are available to view throughout the business directly from familiar ERP screens.
Andis Company can expect a return on investment for IntelliChief in less than 12 months by automating their business processes and eliminating paper.
###
About IntelliChief
IntelliChief LLC is the leading provider of document management and document imaging solutions for the IBM i (System i, iSeries, AS/400) and Power Enterprise. With decades of expertise in the market and seamless integration with leading ERP software vendors, IntelliChief enables companies of all sizes to go paperless with a typical ROI of less than one year. Users can create, capture, manage, archive, retrieve, and distribute mission-critical documents directly from their familiar ERP screens, eliminating the need for filing cabinets, storage facilities, fax machines, copiers, and paper files.