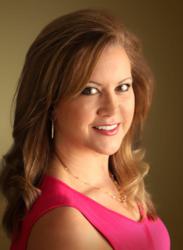 "Whether you are a high profile executive who made poor business choices, or a junior professional who has burned bridges on the job, anyone can earn a negative reputation."
Greenwood Village, CO (PRWEB) August 14, 2012
On July 24, actor Christian Bale did wonders to repair his reputation. Movie fans know Bale for popular role as Batman in the "Dark Knight" movies and handsome good looks… and his abuse arrests for attacking his sister and mother. Outraged fans took to social media to profess disgust over his violent criminal behavior, overshadowing his reputation as a talented actor.
However, when Bale made a timely and inconspicuous trip to lend support to families affected by the Colorado movie massacre (in response to online campaigns that he make an appearance), he impressed even the most skeptical audiences. From the Denver Post to the LA Times, journalists and fans proclaimed that Bale's unselfish actions had repaired his reputation.
Reputation Repair Action Steps
"Whether you are a high profile executive who made poor business choices, or a junior professional who has burned bridges on the job, anyone can earn a negative reputation," says Lida Citroën, reputation management expert and principal of LIDA360. "The key," she continues, "is how you fix it going forward."
Reputations are under scrutiny today: Election ads promote attacks on credibility, trust and honesty. To proactively begin a personal brand/reputation repair strategy, LIDA360 announces tips to fix a damaged reputation:
1. Own your past. Take personal accountability and own the choices you made which led to your damaged brand. This is a huge (and very difficult) first step. Audiences typically accept that people make mistakes and make bad choices sometimes.
2. Define your desired reputation. Set a clear goal of how you want people to feel about you. It is important to articulate what you want audiences to know about you (skilled attorney, qualified banker, etc.), but how they feel about you is vital. Do you want people to feel you are humble, generous and approachable? Then work towards that set of character traits in your personal brand strategy.
3. Create a game plan. Plan the steps you'll need to take to rebuild your reputation. Employ experts in personal branding, public relations, social media marketing and image consulting, if you need them. A well-planned reputation repair strategy will enable you walk confidently into the next phase of your career.
4. Set metrics and benchmarks. Part of your strategy will be to set benchmarks and milestones to achieve and assess your progress in repairing your reputation. Carefully analyze the reputation you are earning (through feedback and progress towards your desired brand) and correct your strategy if you find yourself off course.
5. Get clear on your values. Personal accountability, authenticity and clarity in values are the cornerstones of every successful personal brand program. When you can articulate your values and act and live in accordance with those values, then you can earn credibility for a reputation of trust, integrity and value to others.
Even without a Hollywood-size budget or an impending election, individuals with blemished or damaged reputations can begin to repair their personal brand. It is not easy, and not fast, but consistent behavior that lines up with values, creates a strategy for successful personal brand design.
Reputation is Earned Over Time
We aren't born with a reputation. In my book, "Reputation 360: Creating power through personal branding," I discuss how reputations are over time, through behavior, belief, interaction and communication with others. If you treat others with disrespect, refuse to collaborate and don't share information, you might develop a reputation as someone unpleasant to work with. By contrast, if you share generously, celebrate the success of others and display an approachable attitude, you might be perceived as someone others want to be around.
It is the combination of values plus action that influences reputation-building behavior. A one-off negative behavior typically doesn't typecast someone as a negative person. If the balance of affirming-to-negative behavior is great, audiences will tend to write that negative behavior off as a fluke. It is when the patterns become set, and prevalent, that we begin to believe they are true, and the reputation gains traction.
ABOUT LIDA360
LIDA360 is a brand consultancy firm, based in Colorado. Principal Lida Citroën is an international branding and reputation management expert who designs and enhances the identities of companies, executives and individuals globally. Citroën practices an integrated approach to branding, marketing and communications that enhances the total customer experience and reduces the investment for success.
An accomplished speaker, Lida engages audiences with her empowering message about managing your personal brand and reputation. Lida presents programs for corporations, conventions and non-profit organizations around the U.S. She can be reached at 800.314.5060 or http://www.LIDA360.com.