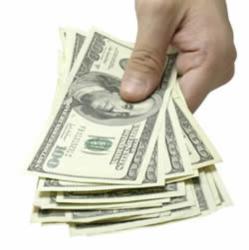 All Credits are OK. No Fax Needed. Simple Application. Get Cash Fast
(PRWEB) August 14, 2012
A new advanced set of consumer tool makes finding the lowest rates on instantly available personal payday loans from lenders easier than ever before. BetterLoanFinder.com brings a robust and customizable set of loan calculation and comparison tools, allowing the consumer to shop and compare multiple lenders.
Through a rigorous selection process, the service only displays quotes from loan providers who are members of the Online Lenders Alliance organization. Instant loan approval offers cash the same day for unforeseen emergency expenses. Basic personal information is used exclusively to provide accurate loan rate quotes and terms.
Now available as a free service for consumers BetterLoanFinder.com offers a quicker, easier and more-reliable route to finding the right short-term personal loan. Through a simple and painless process, using the site saves countless hours on loan applications and paperwork, while ensuring the lowest rate possible from each partner lender.
The service provides information on customized loan solutions from multiple lenders in one convenient location. The customer can then proceed to begin the application process with the chosen institution without having to enter the same personal information over and over.
BetterLoanFinder.com matches consumers with the best loan for each individual's personal situation, providing the quick cash they need for rent, auto repairs or the other necessary expenses that come up in daily life.The website collects only the necessary basic personal information to make sure the user is presented with accurate and complete rate quotes. Users' information is treated with confidentiality.
Life is full of curve balls and unplanned events, and even individuals who budget and plan finances carefully sometimes find themselves in situations requiring fast cash relief. BetterLoanFinder.com provides a route to that cash the same day, its free and trustworthy service the best in the industry for comparing and finding short-term personal loans.