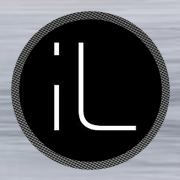 Waldorf, MD (PRWEB) August 16, 2012
This is an opportunity to white knuckle the wheel of a Ferrari or Lamborghini and open it up on a racetrack. This track experience puts the pedal down toward pure adrenaline, accelerating heart rates faster than an F430 can reach the 60-mile per hour marker. Slip into the cockpit of a true hypercar, feel the vibration of the engine, smell the smoke after a hard turn and rev things up with family and friends during this unforgettable event.
Track Day Event Hosted by Imagine Lifestyles.
Get the Ultimate Driving Experience and Get Behind the Wheel of a Ferrari or
Lamborghini in the Washington, D.C. Area
Waldorf, MD, – http://www.imaginelifestyles.com – Why leave dreams of driving a supercar on a race track in the dust? Join fellow auto enthusiasts for a track event with Imagine Lifestyles. With premiere driving events across the country, there is always the opportunity to squash the need for speed at prices that are equally unbelievable.
This #UltimateDrivingEvent is presented by Imagine Lifestyles, the source for living and renting the luxury lifestyle.
The Dates
August 30th – September 2nd.
Stop dreaming and start driving. The following models will be available at the track:
> Ferrari F430
> Ferrari 599
> Lamborghini LP550
> Lamborghini LP560
The Details
Location: The Autocross outside the Regency Furniture Stadium.
#UltimateDrivingEvent includes:
> Each driver takes the supercar for 3 mind-bending laps.
> After 3 roaring laps around the course in the Autocross lot, drivers peel themselves from the cockpit craving more.
> Note: Anyone who prefers to be driven may opt for 3 laps around the track with a professional driver from Imagine Lifestyles. This is a way to experience the raw power and energy from the passenger seat!
Professional pictures and video available – Share on Facebook and Twitter.
Event will take place rain or shine.
Upcoming track events include:

August 30th-September 2nd at Regency Furniture Stadium in Washington D.C.
September 13th-15th, 27th-30th at Gillette Stadium in Boston
October 11th-14th at Cheney Stadium in Seattle
October 25th-28th at Candlestick Park in San Francisco
All events feature 3 autocross laps in a Ferrari or Lamborghini
Reserve a spot today as slots fill up fast.
About Imagine Lifestyles
Imagine Lifestyles is the source for the ultimate luxury rental experience, including exotic cars and SUVs, private yacht charters, property and condo rentals, air charters and expert advice for renting the luxury lifestyle.
Imagine Lifestyle's Luxury Living blog provides in-depth information on the hottest exotic cars, new supercar concepts and news from the top brands. Readers can also absorb the most expensive things, luxury events and destinations and more. If you love things that go very fast, including money, this is the spot for you! This blog is updated daily to keep readers informed and entertained.