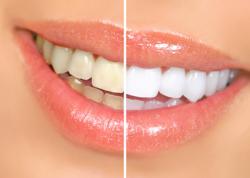 Once you are a customer you are family
Columbus, Ohio (PRWEB) August 15, 2012
Abella Ultra-White, Advanced Teeth Whitening opens its first location in Columbus, Ohio near the Polaris Fashion Place Mall. Now residents in Central Ohio have an alternative to going to a dentist to have their teeth professionally whitened. At Abella Ultra-White, the customer applies the product to their own teeth with the assistance of a certified and trained Technician. A safe, cool, blue LED light is then positioned close to the client's mouth and 20 minutes later, the whitening gel is rinsed out. Customers can then repeat the procedure up to two more times, getting a whiter smile with each whitening session.
With an online special found on their website http://www.AbellaUltraWhite.com a single session treatment starts at only $80, and the "works" would be $230 and would include 3 back to back 20 minute whitening sessions and a one year maintenance kit worth $80. Make an appointment with a friend and also get a complementary teeth whitening pen which contains up to 120 applications and normally sells for $40. With Zoom Whitening at most dentist offices costing $350-$600, Abella Ultra-White is a great value.
"Once you are a customer you are family," said Bruce Deitrick, owner of Abella Ultra-White. "Repeat customers can buy products and services at 25% off every day and we are always working on other benefits to offer our customers."
Abella Ultra-White is in the process of researching a whitening gel that is made with Organic, Plant and Minerals. "So far the results have exceeded all our expectations." said Deitrick.
About Abella Ultra-White.
Abella Ultra-White is a Columbus teeth whitening company that offers an in-office procedure that makes teeth whitening affordable for everyone. They use products that are safe and effective, and offer a clean, professional and comfortable environment.
You can learn more about Abella Ultra-White and their products and services by calling them at 614-396-6155 or you may visit their website at http://www.AbellaUltraWhite.com.