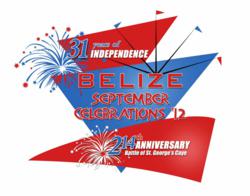 Belize has a large diaspora, with one out of every three Belizeans now living overseas, for the most part in the United States, Great Britain and Canada.
(PRWEB) August 10, 2012
With the annual Belize Celebration Season about to get underway, Chaa Creek is offering special discounts for Belizeans living abroad to help them "come home and enjoy the party," marketing administrator Larry Waight said today.
Belize has a large diaspora, with one out of every three Belizeans now living overseas, for the most part in the United States, Great Britain and Canada. According to the US Census some 175,000 Belizeans live in the US, while it is estimated around 3,000 Belizeans are currently in England.
"With so many Belizeans away from loved ones over the holidays, we wanted to do our bit to help reunite people, so we're offering a 20% discount off all rooms throughout the month of September for overseas Belizeans, or Belizeans wanting to treat their loved ones to a bit of affordable rainforest luxury while they're home," Mr Waight said, adding that the "Belize Diaspora Deal" was a result of Chaa Creek's owners' and management team's own experiences.
"Like most Belizeans, we all have family living overseas, and understand how important it is to be able to spend time together over the holidays. We thought a 20% discount would help out."
Mr Waight pointed out that Chaa Creek was the perfect spot for family reunions.
Set in a 365 acre private nature reserve, the popular eco resort has enough activities to engage people of all ages and interests. "Our Jungle Lounge is the perfect spot to catch up with family and friends, and sharing delicious meals in the airy restaurant is a great way to take some time out to enjoy life with your loved ones. With the swimming pool, Hilltop Spa, Natural History Centre, Butterfly Farm, horseback riding and so many things to do, you know everyone's going to have a good time," he said.
"Sometimes Belizeans need to come back for business or official matters such as immigration, family migration matters, to check out retirement or investment possibilities and the like, and a stay at Chaa Creek is a great way to turn that into a holiday. We can get guests to Belmopan (Belize's capital) in the morning, have them back for a swim before lunch and then they can spend the afternoon lazily canoeing down the Macal River, visiting a Maya temple, having a professional massage in the Hilltop Spa, catching up with old friends in our rainforest lounge or just kicking back in a hammock."
Although Chaa Creek has a reputation for luxury, Mr Waight said a bit of homework will show that it really is an affordable option. "After over thirty years in the business and with a network of friends and colleagues throughout the country, we've worked out how to do things as efficiently and inexpensively as possible, and we pass those savings onto our guests. Then, when you add in our diaspora deal discounts, you'll realise you can have a more luxurious, activity-filled vacation for no more than basic accommodation somewhere else," he said.
Mr Waight said Chaa Creek is always willing to provide advice to Belizeans living abroad, who are encouraged to contact Chaa Creek through the website for assistance. "We're looking forward to welcoming our diaspora Belizeans back home," he said.