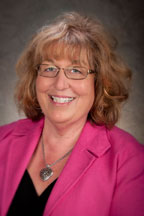 San Mateo, CA (PRWEB) August 12, 2012
As Branch Manager, Ms. Adam is responsible to provide banking solutions to UAB's clients to help them achieve their goals and exceed their satisfaction.
Ms. Adam has more than 40 years of banking experience. Most recently she was Branch Manager for US Bank in Half Moon Bay. A leader in the community, Ms. Adams is an active Rotarian and member of the Half Moon Bay Coastside Chamber of Commerce & Visitors' Bureau, Boys and Girls Club, BNI, and Half Moon Bay Garden Club.
With bank offices in San Mateo, Redwood City, Sunnyvale, and Half Moon Bay, United American Bank is a community bank specializing in commercial and private banking services.
Safe Harbor
Certain matters discussed in this press release constitute forward looking statements within the meaning of the Private Securities Litigation Reform Act of 1995. These forward looking statements relate to current expectations regarding future operating results and the growth in loans, deposits, and assets. These forward looking statements are subject to certain risks and uncertainties that could cause the actual results, or performance to differ materially from those expressed, suggested or implied by the forward looking statements.