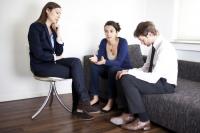 (PRWEB) August 13, 2012
Many people suffer from multiple addictions as was evident in this Tellwut survey which found that of the 38% of respondents who had been involved in or with an intervention, 40% of these related to alcohol and 34% were for drug abuse. Other reasons for interventions were bad relationships at 26%, abusive relationships at 19%, gambling at 18% and 19% stating self harm, including eating disorders; working out on average to two intervention reasons per person.With respect to the success of these interventions, 34% of those polled said it would be a matter of time before they were able to see the results of the intervention and 19% of voters said it only helped in the short term while 24% said it helped in the long term. Unfortunately 20% of those surveyed stated that the intervention did not help. Tellwut voters felt that the person must want to change and interventions can't always force or motivate someone to change. While this is true, there may be other reasons contributing to the failure of an intervention such as not using a qualified interventionist, not having strong family and peer support and leaving the issue unattended for too long a period of time, amongst others.
The Tellwut poll asked voters if they knew anyone close to them who they felt was in need of an intervention. An astounding 57% agreed that they did, although doing something about it was a different matter. There are a few reasons people may be afraid to approach the subject. There is concern about hurting the person's feelings, the negative perception surrounding treatment, denial that an issue exists and the concern that raising the issue will irreparably harm a relationship.
Additionally surprising from this online survey was that 18% of voters felt that they themselves may be in need of an intervention with 11% wishing someone would initiate one for them. Research finds that it is quite common to find people who claim to be addicts but are still highly functional (for now) so this may be the reason voters had not sought out an intervention.
Interventions are clearly not the light-hearted experience portrayed on How I Met Your Mother but can be extremely helpful and successful when done correctly. With the reality show Intervention's 71% success rate based on the formula of a minimum 90 day rehab and having qualified professionals treating the addiction like a disease; interventions are becoming a more widely accepted process and topic for discussion in today's society. As humanity opens up to this issue, people are starting to recognize that interventions are not solely for substance abuse and can be used for a variety of addictions and self harm issues, making them a reasonable option for their loved ones and themselves.
Tellwut is an online survey company providing a unique mix of both private business survey packages and an open opinion poll forum. The open forum provides voters the opportunity to vote on, or post surveys, offering online users a unique combination of survey software and a rewards program, coupled with a social network element that will facilitate dialogue, argument and conversation across an infinite number of subjects. Tellwut's business application allows companies, associations, researchers, students to send their own private surveys, or alternatively, canvass the tellwut voter base for "do it yourself" market research. Free survey trial packages are available.