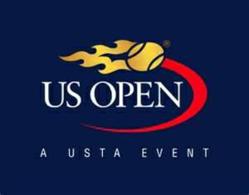 Pittsburgh PA (PRWEB) August 12, 2012
Tennis aficionados are buying up US Open tennis tickets as fast as they can as the championship ramps up to begin August 27th. Session 1 is scheduled to begin in Arthur Ash Stadium at 11:00 A.M. on Monday, August 27th, at the USTA Billie Jean King National Tennis Center Flushing, New York, where the DecoTurf surface warmly awaits potential champions.
Among many reasons to be excited to get US Open tennis tickets is the fact that, according to the official US Open website, "World No. 1 and five-time US Open singles champion Roger Federer, defending US Open champion Novak Djokovic, and 2010 US Open and 2012 French Open champion Rafael Nadal lead the men's singles field for the 2012 US Open Tennis Championships. The player field also features former US Open champions Andy Roddick and Juan Martin Del Potro. Each of the world's top 101 men received direct entry into the US Open, representing 37 countries."
Even more exciting for US Open ticket holders is the opportunity to see all 102 of the world's top women tennis players. According to the US Open website, 2012 Grand Slam singles champion Serena Williams, Maria Sharapova, and Victoria Azarenka will be joined by former US Open champions Kim Clijsters, Venus Williams, Svetlana Kuznetsova, and Samantha Stosur. And, of course, those amazing Williams sisters, Serena and Venus, have just this week earned Olympic gold in tennis, making this a truly exciting event. And it's more than a little possible that Maria Sharapova will be out for a bit of revenge for her humiliation by Serena in their contest at the Olympics. The possibility of seeing that, all by itself, is worth more than the price of these tickets.
Fans are also holding their breath to see another matchup between Andy Murray and Roger Federer. Even though Federer snagged his 17th Grand Slam in the final at Wimbledon by beating Murray, Murray scored a gold medal at the Olympics in London. That's another return matchup that has revenge written all over it. So it's no surprise that US Open tickets are selling out fast at the chance of seeing such an epic return matchup between these two tennis heavyweights.
With the Olympics tennis matches concluded, fans are hoping to see more of their favorite tennis stars take another stab against their famous foes. There's much speculation as to who will translate Olympics success into US Open victories. US Open tennis tickets are flying off the shelf for spectators who want the opportunity to see first-time single gold medalist Serena Williams dominate women's singles again, or maybe see bronze medalists Del Potro get another chance at a second US Open win.
Headline Tickets Now is one of the most popular secondary ticket websites on the Internet. They have affordable sports, theater, and concert tickets across the United States and Canada, all without any service fees. Headline Tickets Now is an accredited business with the Better Business Bureau (BBB) of Western Pennsylvania.
Please use discount code "summer" for 3 percent the already lowest priced US Open tennis tickets on the exchange.