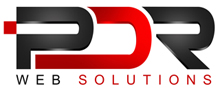 Because we are a Baltimore web design company, we are expected to have an impressive website more than any other business.
Baltimore, MD (PRWEB) August 14, 2012
After half a year of hard work and several revisions, PDR Web Solutions is proud to introduce its revamped website. Aside from an intuitive layout and heavy emphasis on quality content, the new website features an enhanced portfolio and a video presentation.
A good website is essential for the success of any business, especially one offering web design services. "Because we are a Baltimore web design company, we are expected to have an impressive website more than any other business," pointed out Jonathan Passley, president of PDR Web Solutions.
He added that the redesign was long overdue, but because clients are always the first priority, he had to spend many personal hours working on the company's website.
"Our goal was to modernize the look, make the site easier to navigate for visitors and optimize the website's conversion rate through strategic content placement," said Passley. This was achieved by eliminating clutter, clarifying calls to action and simplifying the menu.
The list of services was expanded complete with detailed descriptions of the company's process and methods. "We want our customers to have a clear understanding of what we do and how we do it," added Passley. "And as a small business, we understand how challenging it could be to gain online visibility, so we also included pages with tips and advice for small business owners."
The portfolio was also updated with the most recent projects and the new look. On top of that, the entire website became more search engine friendly thanks to the updated tags, sitemap and all the new content infused with relevant keywords.
"The longest project was probably the company introduction video that went through a lot of changes and revisions before we were satisfied with the result," shared Passley. Placed on the home page, the video highlights company's value proposition and range of services, such as Baltimore search engine optimization, online marketing and, of course, web design.
"We wanted to emphasize how our wide area of expertise can help our clients develop websites that are not just attractive, but also optimized for the web, for their own customers and designed to sell," said Passley.
Among the future plans, he mentioned introducing more case studies, educational videos and other useful content that would help business owners improve their online presence.
About PDR Web Solutions:
PDR Web Solutions is a web design and internet marketing company based in Baltimore, MD. The company's mission is to work with clients as strategic partners to generate leads and improve their online presence. PDR Web Solutions serves clients in several industries and locations throughout the U.S. For more information, please visit company's website at http://www.pdrwebsolutions.com.