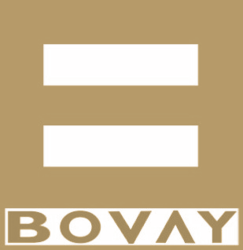 Bovay Engineers International has a rich history as an engineering and consulting firm," says Liz Newman, "and I'm excited that Kevin Price invited us onto 'The Price of Business.'"
Houston, Texas (PRWEB) August 10, 2012
Bovay Engineers International was featured on the KTEK radio in Houston, Texas for the radio program "The Price of Business" hosted by Kevin Price. "The Price of Business" is a daily news talk radio program covering business, politics, lifestyle, and more.
Liz Newman, chief operating officer of Bovay Engineers International, was invited onto "The Price of Business" to talk about the history of Bovay as well as the expertise Bovay has in many different engineering disciplines. Liz also talked about several previous and ongoing projects Bovay Engineers International has secured and executed within the last several years.
August 10, 2012 - "The Price of Business" is broadcast to almost 60,000 unique listeners monthly and the hose, Kevin Price, has a media following of over 15,000 social media fans, 17,000 newsletter readers, and 250,000 direct viewers of his news site. Kevin Price's interview of Liz Newman is guaranteed to reach a wide audience and inform them of the quality work Bovay Engineers International handles on a daily basis.
"Bovay Engineers International has a rich history as an engineering and consulting firm," says Liz Newman, "and I'm excited that Kevin Price invited us onto 'The Price of Business' to talk about what Bovay has done and where we see ourselves going in the future."
Contact:
Liz Newman
http://www.bovayengineers.com
O: 713.668.6641
###