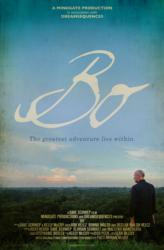 Induction of 'Bo' to the HollyShorts Film Festival is great news for us, and we hope this world premiere is just a start with more to come. ~ Roberto Velez, Founder of MindGate TV
Hollywood, CA (PRWEB) August 13, 2012
The short documentary film is the latest media launch by MindGate TV, and it will be screened at the Chinese Theatre in Hollywood at 6:30 PM on August 16th. MindGate TV has partnered with Dave Schwep, a cinematographer, and a founder of Dreamsequences, to direct "Bo". The founder of MindGate TV Roberto Velez stated, "Induction of 'Bo' to the HollyShorts Film Festival is great news for us, and we hope this world premiere is just a start with more to come."
About "Bo"
A vibrant man's terminal diagnosis is the beginning of an unforgettable adventure into the jungles of Peru, through the most forbidding corners of the mind, and down the road to redemption.
About Mindgate TV
Mindgate TV is the emerging independent media syndicate. The idea for Mindgate TV emerged in 2008 when Roberto Velez, a New York Stockbroker, had a vision for a media network that covered topics of sincere interest to conscious minds of today. Mindgate TV has initiated its ascent into the ranks of today's myriad of media in 2011 with "Stepping into the Fire" and is looking forward to many releases, like "Bo", in the future.
About Dreamsequences
Dreamsequences is a production company that harnesses the endless possibilities of digital photography, using cutting edge technology to create mesmerizing images that capture the eye of a short attention span world.