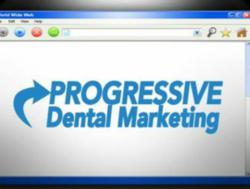 Palm Harbor, FL (PRWEB) August 11, 2012
Progressive Dental Marketing has brought in a new Search Engine Optimization Specialist to expand their web team. SEO is extremely important for organic web site development and helps increase the visibility of client websites.
SEO Specialist Erica Bowles was hired in June and will be reviewing the current site content and structure, giving technical advice to clients, working on content development, doing strategic keyword research, and performing SEO training with the rest of the PDM staff.
Chief Information Officer Tim Maxey has worked for PDM since December of 2011, and leads the development and construction all of client websites. Maxey has over 16 years of corporate programming experience. His skills include software development, internet application development, database design and programming, and website design and development.
Bowles adds different qualities to the team, with eight years of SEO experience and a keen eye for graphic design. She also has strong coding skills, and an understanding of online marketing and optimization best practices.
With their combined talents, Maxey and Bowles place PDM in a great position to expand to new markets and produce solid results for clients.
About PDM
Progressive Dental Marketing has practiced several marketing strategies to bring dental professionals online visibility. Bart Knellinger, the founder of Progressive Dental Marketing, was born and raised in Palm Harbor, FL and grew up in his father's dental office. Combining his personal experiences with his widespread involvement in sales, he brings extensive clinical information to his marketing firm. Based out of Palm Harbor, FL, Progressive Dental Marketing offers periodontal and dental offices successful promotion approaches in radio, TV, direct mail, billboard and internet marketing. Focusing on dental professionals across the country, Progressive Dental Marketing aims to increase their visibility regardless of location or demographic. To learn more about Progressive Dental Marketing, visit their website, http://www.progressivedentalmarketing.com and call (888)-600-4996.