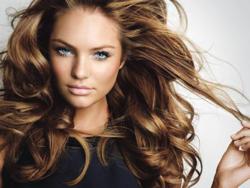 Hair Care Products that Nourish and Repair Dry, Damaged, or Frizzy Hair
(PRWEB) August 11, 2012
Macadamia and Argan Oils are vastly rich in Vitamin E, antioxidants, carotenes, squalenes, and unsaturated fatty acids! The hair care line Macadamia Natural Oil utilizes both of these moisturizing and vitamin-packed oils to repair hair. The beauty consultants state that when hair is properly cared for problems like frizz, dullness, and split ends are prevented. They recommend the best-selling hair care line for the excellent client reviews, for their cost-effectiveness, and for the repairing and nourishing qualities.
Macadamia Luxe Repair Set $35.95, "is an easy and affordable way to experience how the hair care line repairs dry and damaged hair", stated Rebecca, lead consultant of the TheBeautyPlace.com. The repair set includes the rejuvenation shampoo, the deep repair masque - a deep conditioner, a full size of the healing oil treatment, a detangling pre-styler, and the line's oil-infused comb. The styling products are versatile and can be used to achieve blowout, straight and smooth hair, or hair that is free from frizz.
Macadamia Natural Oil Luxe Travel Set $18.26, is the choice set to take travelling as travel-size options of the line are included in their signature bag. It is considered to be the perfect travel kit because it contains everything for cleansing, treating, and styling hair while away.
Macadamia Natural Oil Healing Oil Treatment $25.00, permeates and moisturizes dry and stiff hair. It can be used on wet or dry hair, and considered a hair treatment. It is recommended for use before using any styling tool. It is most often used before and after using a styling tool. First, to protect hair from thermal damage, and later for use as a finishing product. It protects hair from humidity, a cause of frizz, and acts as a UV protector. Some colorists use the healing oil treatment to enhance color treatments often applying it to hair before color application.
Macadamia Natural Oil Nourishing Leave-In Cream $17.95, tames and detangles hair that is thick, curly or considered hard-to-manage. It is a texturizing conditioner adding softness and shine using Argan and Macadamia oils. It is to be used as a leave-in texture cream and provides UV protection extending the life and vibrancy of color treated hair.