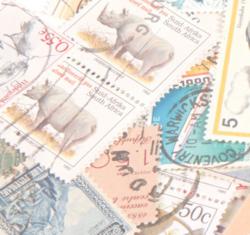 I have seen companies come and go, but those willing to stay the course in direct mail marketing are seeing return on their money as the economy improves
Indianapolis, IN (PRWEB) August 14, 2012
Premier Advantage Marketing launches their latest project STAMPS Magazine It is an online version of the publication they have previously provided to their clients and prospective clients about the power of direct mail marketing. It is an informative and humorous look at direct mail marketing through the eyes of those immersed in the industry. From data to design and from creative to customer service, Premier Advantage Marketing covers topics relevant to direct marketing but most specifically mail.
"Direct marketing is all about integration and testing," says Tom Emmerson, VP of Sales and Operations. "We can help clients in their direct marketing solutions, but our real expertise is in the mail," continues Emmerson. "I have seen companies come and go, but those willing to stay the course in direct mail marketing are still in the mailboxes and seeing return on their money as the economy improves."
Premier Advantage Marketing constantly strives to provide information to their clients and share their wealth of knowledge. There have been two previous STAMPS issues produced of the mini-magazine all about the benefits of direct mail marketing, statistics about direct mail marketing, and just fun facts the reader may want to know. "We continue to educate our prospective clients as well as those who have benefited from our services," says Marla Boring, Marketing and Business Development Specialist. "We have over 30 years experience in direct mail and hope our knowledge can help others realize the power of direct mail marketing," continues Boring.
About Premier Advantage Marketing
Premier Advantage Marketing, a division of Budco, leads the way in managing and executing strategic direct mail marketing campaigns. With more than 30 years of experience in direct mail, they have a powerful understanding of the messages that impact consumers. The customer service, production and creative teams of professionals that are Premier Advantage Marketing lead the way in managing and executing successful direct mail marketing campaigns. With dedication to implementation and attention to detail, projects become successes as they move from development to mailbox.
Premier Advantage Marketing clients get the resources of a big corporation with the fast turnaround time and one-on-one attention of a small business. Whether the goal is to sell more products, build stronger relationships, or feature new services, direct mail helps achieve these goals. Learn more about direct mail and marketing strategies at Premier's direct marketing blog at directmailmarketing101.com.