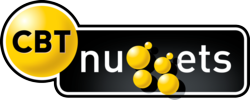 Eugene, OR (PRWEB) August 13, 2012
CBT Nuggets is pleased to announce the release of two new IT training series: PowerShell 3 Foundations and Citrix XenApp 6.5 CCA A20.
PowerShell 3 Foundations will help anyone master the foundations of PowerShell 3 with absolutely zero prior experience. This series is helmed by Microsoft MVP award recipient Don Jones, noted PowerShell trainer, author and speaker. Don combines carefully planned content with a friendly, approachable style to introduce viewers to the ins and outs of PowerShell. From the crucial help system, to the pipeline and including Remoting, this series is the perfect way to learn Microsoft's new command-line and scripting technology.
Citrix XenApp 6.5 CCA A20 is a short series that will show viewers all they need to know about XenApp's 6.5 update. Veteran CBT Nuggets trainer Greg Shields covers new features like Instant App Access, Pre-Launch, Linger, Dynamic Data Center Provisioning, and Receiver Storefront.
Greg also reviews the objectives of the new 1Y0-A20 exam. Completion of the CBT Nuggets XenApp 6 A18 series puts viewers most of the way there for understanding what they need to know for the A20 exam. Greg's brief 6.5 "study guide" will get viewers up to speed for the A20 exam, and demonstrate how to successfully manage your XenApp 6.5 infrastructure.
Visit CBT Nuggets to see purchase options and explore the full library of online IT training. CBT Nuggets: The best way to learn.
About CBT Nuggets: CBT Nuggets is a computer-based technology company specializing in cutting-edge online IT certification training. Founded in 1999 by current CEO Dan Charbonneau, and headquartered in Eugene, Oregon, CBT Nuggets provides quick, easy and affordable learning by renowned instructors for individuals, small teams and large organizations.
Media contact: Rachel Beck, rbeck(at)cbtnuggets(dot)com, 541-743-8083