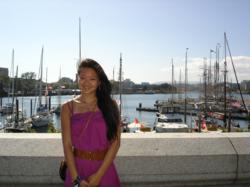 This is more than I could have learned taking a course- I got hands on business experience.
Vancouver, BC (PRWEB) August 12, 2012
Summer has traditionally been a time where young adults, with their fresh ideas, seek summer time employment. However, for many, this summer was as dismal as all the previous summers. More and more employees are hiring older workers leaving an impossible employment chasm for our youth. In this particular age group, (15-29) unemployment is a rampant 14.7%. This is double the national average.
Luckily, for the youths in BC, and for many small businesses the BC government has taken note with a 3 million dollar project funded by the BC-Canada Labour Market agreement. The program called "getyouthworking.ca" provided much relief for small businesses who were eager to hire, and for youths, hungry for new skills and employment.
According to the OECD (Organization for Economic Co-operation and Development), we should all take note "because unemployment and other labour market difficulties encountered early in their working lives can jeopardize their long-term career paths and future earnings prospects" this in turn can effect the employment structure for our new generation of workers .
For one business, L2 Accent Reduction Centre, the program offered the perfect solution for a growing company. Jennifer Madigan, Director of Learning, states, "It's important that you give today's youth as much experience as possible in the work place. They are eager for knowledge and responsibility. Many give this generation a bad rap and often describe Gen Y as feeling entitled and not responsible. But giving youth more responsibility within parameters and then a little bit more, is the best way to grow the future work force. We are all accountable for ensuring their success"
For Sonya Chan , who is a recent university graduate, the getyouthworking.ca program offered excellent opportunities that she would not have received in the classroom.
"It's not just about a job. I realize that I have grown immensely from this experience. Not only have I learned about the methods and practices of accent reduction, I have also learned valuable lessons about business practices, and entrepreneurship. This is more than I could have learned taking a course- I got hands on business experience."
As it stands, there are a million Canadian youths who are unemployed and not in education or training. It is paramount for all involved: employers, government, and youths to ensure that we all participate in the education of labour skills for this age group in order to avoid the consequences of structural long term unemployment.