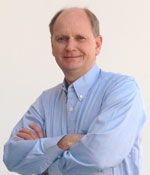 Many Americans are working hard at their business in an attempt to go for the gold and build the American dream. But taxes are eating those dreams up
Orem, UT (PRWEB) August 11, 2012
According to U. S. Tax Law, medalists will have to pay taxes both on their prize earnings and the value of their medal. Senator Marco Rubio, President Obama and several House members are trying to cut the IRS tax bill for these athletes.
The sad truth is that it is not just the medal winning Olympic athletes who need tax help. Many other Americans need that help too. Many Americans reading about this legislation have wondered why their President and Congressman aren't working to control their taxes too.
 
Attorney Lee Phillips observed, "Many Americans are working hard at their business in an attempt to go for the gold and build the American dream. But taxes are eating those dreams up. The Ten Tax Tactics was just released to give those Americans the relief they need. Many Americans have come to the realization that if they didn't have to pay out so much money in taxes, they would be able to grow a real business machine. A tax cut would not only help them, it would also help grow the American economy and create more jobs and wealth."
More details on this here...
 
Mr. Phillips continued, "Having the President offer to help cut income taxes will never be a reality for the average American. The truth is that with all the wars that the country is fighting and the increasing entitlements that the country has to serve, it will never happen. However, saving on taxes doesn't have to be just wishful thinking. The way to do it is to attack taxes by using the law.
 
"It all comes down to how well people know the laws associated with money and taxes. Ignorance of the laws governing taxes is a major obstacle to many American small businessmen. That is why the Ten Tax Tactics was created. It has practical ways for Americans to use the law to control their taxes. A person needs to know the laws, not so they can be a tax attorney, but so they can direct their financial affairs and advisors in a tax conscious way."
 
Taxes have to be controlled, if people ever want to become wealthy. The only way to control taxes is to understand the tax laws and use them properly.
Get a list of ways to save taxes here.
"Americans feel bad for the Olympians who have to pay taxes on their prize money and medals. Why is that any different than the small business owner who works years for his prize in success and then watches the tax man haul it away?" Phillips asks.
"Americans can't wait for the government to address their specific tax complaints. That will never happen. They have to chip away at their own tax bill by becoming familiar with the tax laws that they can use to their benefit," he said.
Taxes are something small business people worry about. The current tax laws offer some help, if people know about the laws and how to use them.