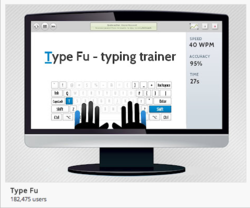 Cite your sources! Use Google Docs' research tool to investigate highlighted portions of your essay and then generate a citation.
UK - (PRWEB UK) 13 August 2012
London: Stay organized and efficient with Google Apps—and be prepared for the unexpected

Cite your sources! Use Google Docs' research tool to investigate highlighted portions of your essay and then generate a citation.
Stop the email flood from the ridiculous number of email lists you signed up for at the start of semester using Gmail's auto-unsubscribe feature.
No more sore eyes from crowded inboxes—Gmail's default mode is Priority Inbox so it automatically sorts your important messages for you.
Group projects call for collaboration. With Google Drive, you can use shared folders so everyone can access materials without having to email updates to each other.
Using your laptop or phone, you can send any documents or presentations saved on your Google Drive to your printer to be printed, thanks to Google Cloud Print.
Easy ways to coordinate your social and extracurricular life

Google+ Hangouts enables you to video chat with up to nine friends from your desktop, mobile phone or tablet. A great feature for group work and when team members reside in different locations.
Stay on task with Hangout Apps like Symphonical, which provides a digital wall of sticky notes for virtual brainstorm sessions.
With Google+ Events, invite all your friends to your get-together and attach a personalized video greeting to the invitation. During the event, photos from the party can be uploaded to the event page in real-time using Party Mode. So if you have to miss a party due to a study session, you can avoid that pesky FOMO (Fear of Missing Out)!
Create a shared calendar just for your study group for making and rescheduling meetings a less laborious task.
Get what you need and where you're going faster

For those of you starting at university this year, Google Maps has 360-degree panoramic Street View imagery for many campuses around the world to give you a preview of your new stomping grounds.
Back to school shopping is one of the most fun things about August. Find your way in and out of malls and department stores with indoor Google Maps on Android devices.
We college students can't go too long without homemade food. Search for your next flight home with Flight Search. (If flying makes you a bit queasy, track any care packages by typing the tracking code into the Google search bar.)
Stay informed with Google Now. This feature, available on Android devices running Jelly Bean, can update you when the next bus is coming or provide the weather forecast for Saturday's big game.
Reading, writing, 'arithmetic and... YouTube

Don't break the bank on textbooks. Google Play has of millions of FREE (emphasis is important) fiction and non-fiction books readily available.
Locate hard-to-find books online or at a library near you with Book Search.
Put Chrome to work with educational apps.
Not a fan of traditional note taking? Chromebooks are a super fast and virus-proof laptop. It starts seconds after you boot and will last through a whole day of lectures and seminars.
A fair portion of students aren't fans of mental math. Type any equation into the Google search box to get the answers you need. It can graph functions as well.
We know we spend too much of our time watching funny videos on YouTube, but there are video channels that can actually help us learn more about a variety of subjects—from astrophysics to world history. Find more educational channels at YouTube EDU.
Jenise Araujo is a final year student at the University of Florida who recently undertook an internship within the communications team at Google. The full blog can be found at http://googleblog.blogspot.com.au.
AppsCare®, Google Enterprise Premier Partner is a world leader in cloud services provisions, supporting over 2500 customers in 33 countries. AppsCare® comprise 10+ years' experience deploying technical solutions for organisations of all sizes and geographies utilising their GStall delivery methodology and AppsCare® support programmes. To subscribe to their fortnightly newsletter click here.
Follow @AppsCare | Follow @Netpremacy